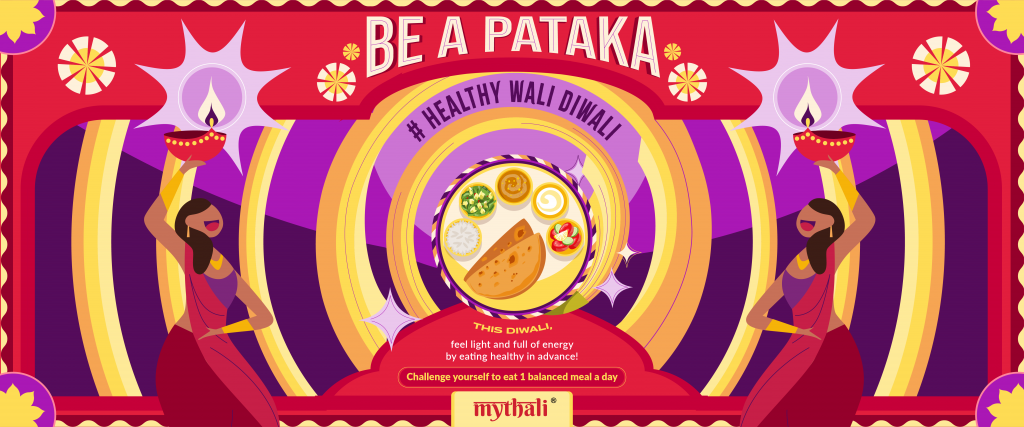 Take the #30DayChallenge for a #HealthyWaliDiwali
We developed MyThali first for urban women because they make decisions about the food the family consumes and can access most foods readily. We provide meal plans and adjustments for her family, for different geographic regions and lifestyles (sedentary versus active). We consulted the US Department of Agriculture, got their rich input, held a multi-stakeholder technical consultation in 2015, and consumer tested MyThali.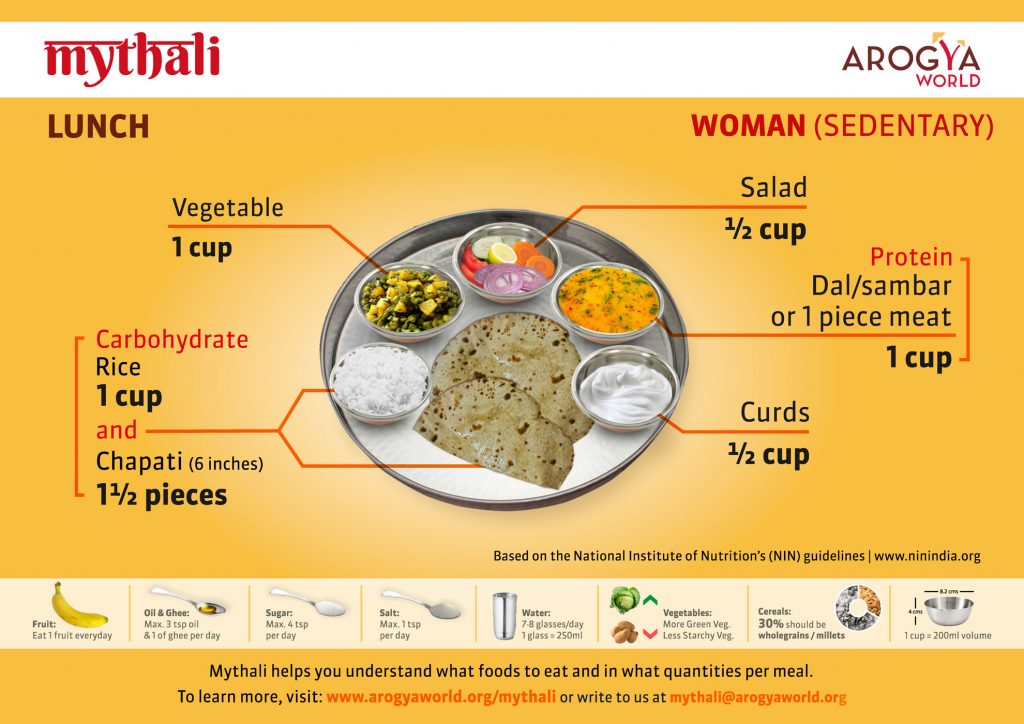 MyThali brings the NIN guidelines to life, making them clear, direct, and actionable. We translated – "Women can consume 9 x 30 grams of cereals and millets a day" to – "Eat 1.5 whole wheat chapatis (similar to a small tortilla) and 1 cup of cooked rice for lunch." In addition, we show amounts of vegetable curry, lentils, plain yogurt to be consumed.
MyThali shows a picture of real food in small containers or katoris arranged in a thali or traditional Indian plate.  It promotes home cooking, balanced meals, and portion control.
MyThali Urban Outreach
Social Media Outreach
We began leveraging social media campaigns and influencers from 2020, with support from Cigna.  Key influencers who have supported us include Chef Saby, our MyThali Ambassador, and Chef Sanjay Thumma (Vah Chef).  We are also working actively with Bangalore Foodies Club.  Metrics are encouraging: Reach through April 2021 via social media has been >750,000 and growing.
Our online campaigns have been topical, developed with nutritional information to give our followers easy tips and prompts for better engagement.
Here are a couple of our popular campaigns:
#Meri Healthy Wali Diwali Campaign Report
#TaaliForMaaKiThali (Mother's Day 2020 Campaign)
#BalanceForImmunity (Covid Times March – May 2020 Campaign)
#MyThaliMyWay (Women's Day May 2020 Campaign)
Mass Media Outreach
We have written many articles for multiple online publications (in English and Hindi) to raise awareness on NCDs and eating right.  Audience reach to date has been 10 million and is growing.
As part of our mass media outreach, we also have been doing educational interviews and contests with various Radio channels pan India including Radio One, Rainbow FM, Webinar with Economic Times Panache.
Corporate Outreach – through Healthy Workplace program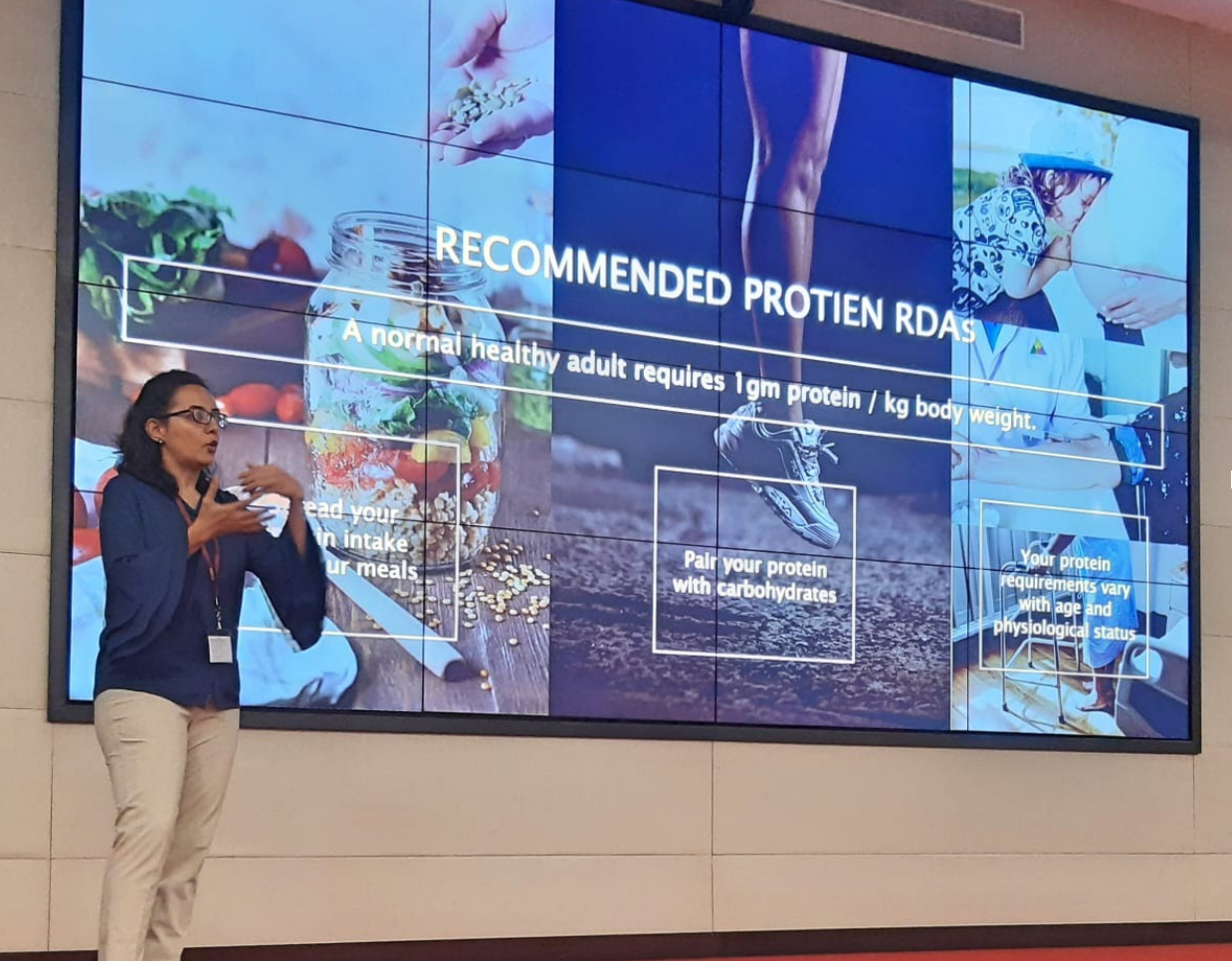 We have started to roll-out MyThali with nutritionist talks, year-long, email campaigns, and cafeteria menu audits, in some of our Healthy Workplaces.  One prominent tech company launched to all its 150,000 employees (Dec 2019).  We shared MyThali materials with 31 companies in 2020.