Our program is unique in its simplicity, reach and potential impact. Through rapid learning and partnerships, we have adapted MyThali for rural adolescent girls in India.   
Why Rural Girls?  
Two-thirds of India's one billion-plus population is rural. Three out of four teens are inactive in India.  And diabetes and obesity are on the rise: 10% of adolescents are pre-diabetic. Rural girls are hit hard with the triple burden of malnutrition – they show evidence of stunting, very high anemia, vitamin A and D deficiency, high drop-out rates from school, and early marriage before age 18.
Being malnourished themselves, they are likely to have low birth weight babies, which can lead to a higher risk for diabetes and heart disease in the child, decades later.  Intervening at the adolescent stage, with education about what to eat and in what quantities, before the girls get pregnant, is critical to breaking this intergenerational cycle of NCDs.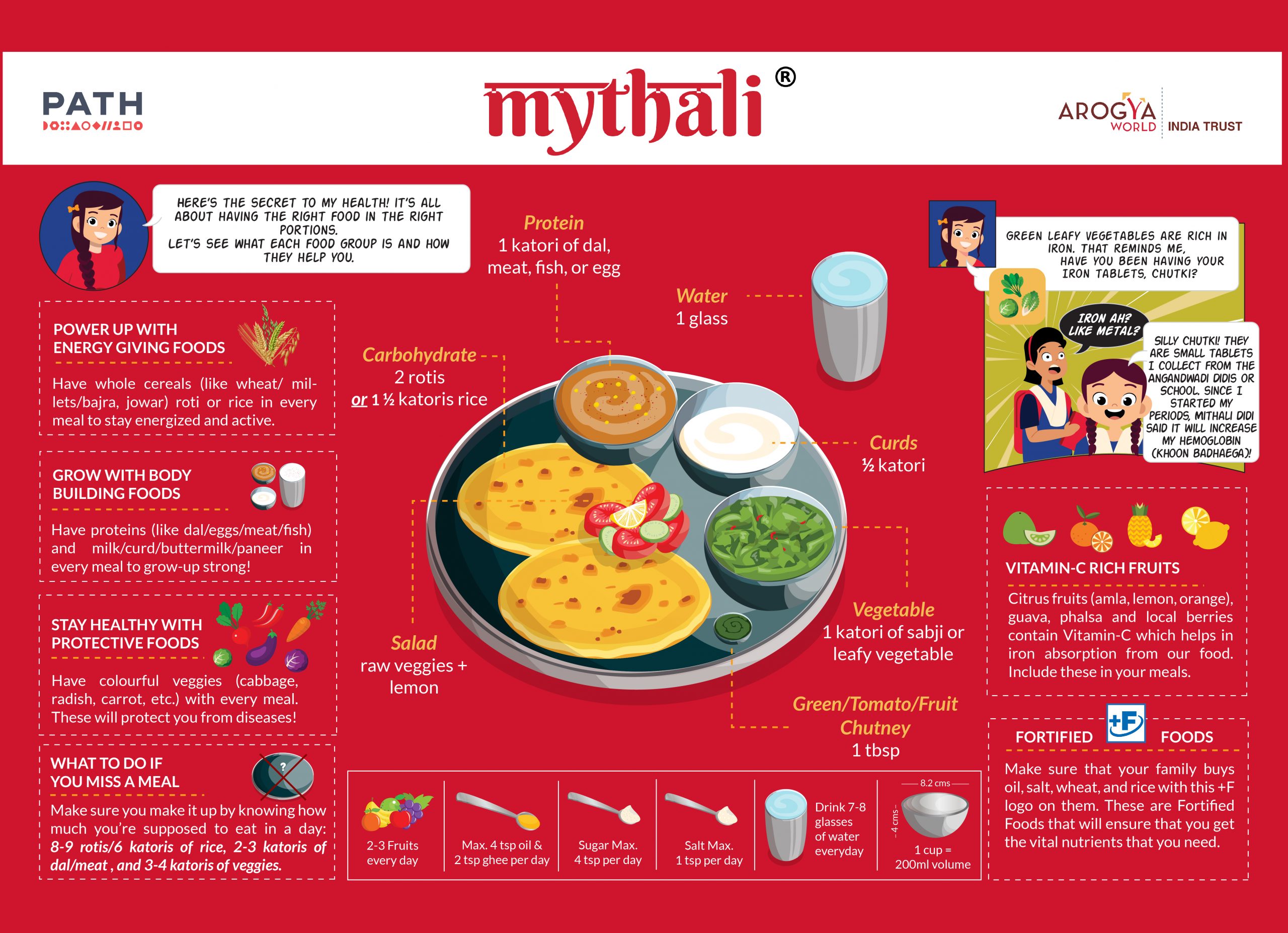 How did we go about Developing MyThali for Rural Girls?
On March 5, 2020, we held a multi-stakeholder consultation with PATH, a global health organization, and conducted a thorough technical and ethical review, with representatives from the Ministry of Health & Family Welfare, UNICEF, World Bank etc.
With the rich input of top nutrition experts and insights gained from conversations with groups of rural girls and their mothers, and based on the latest science, we developed a human-centric aspirational, empowering, interactive design for MyThali.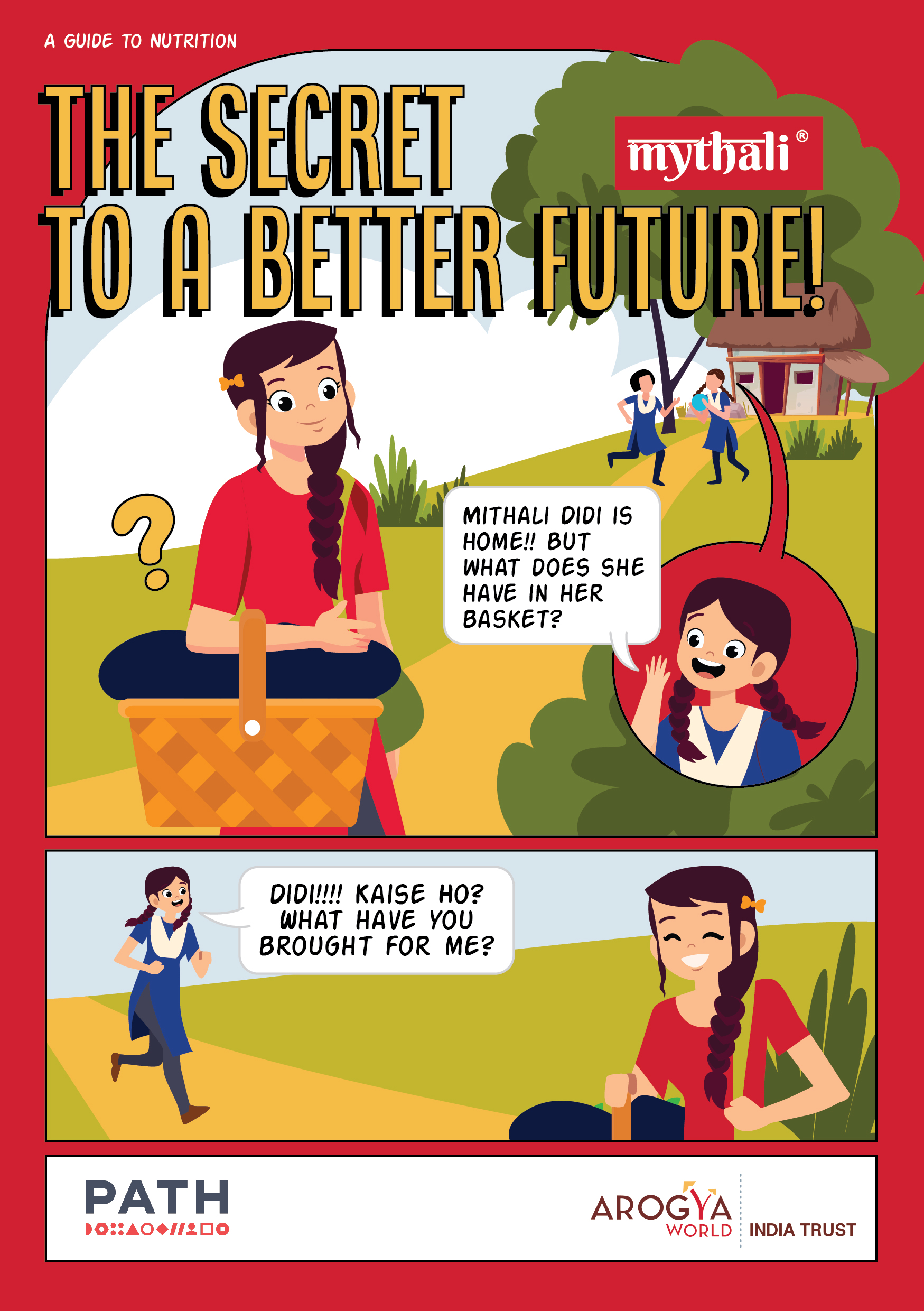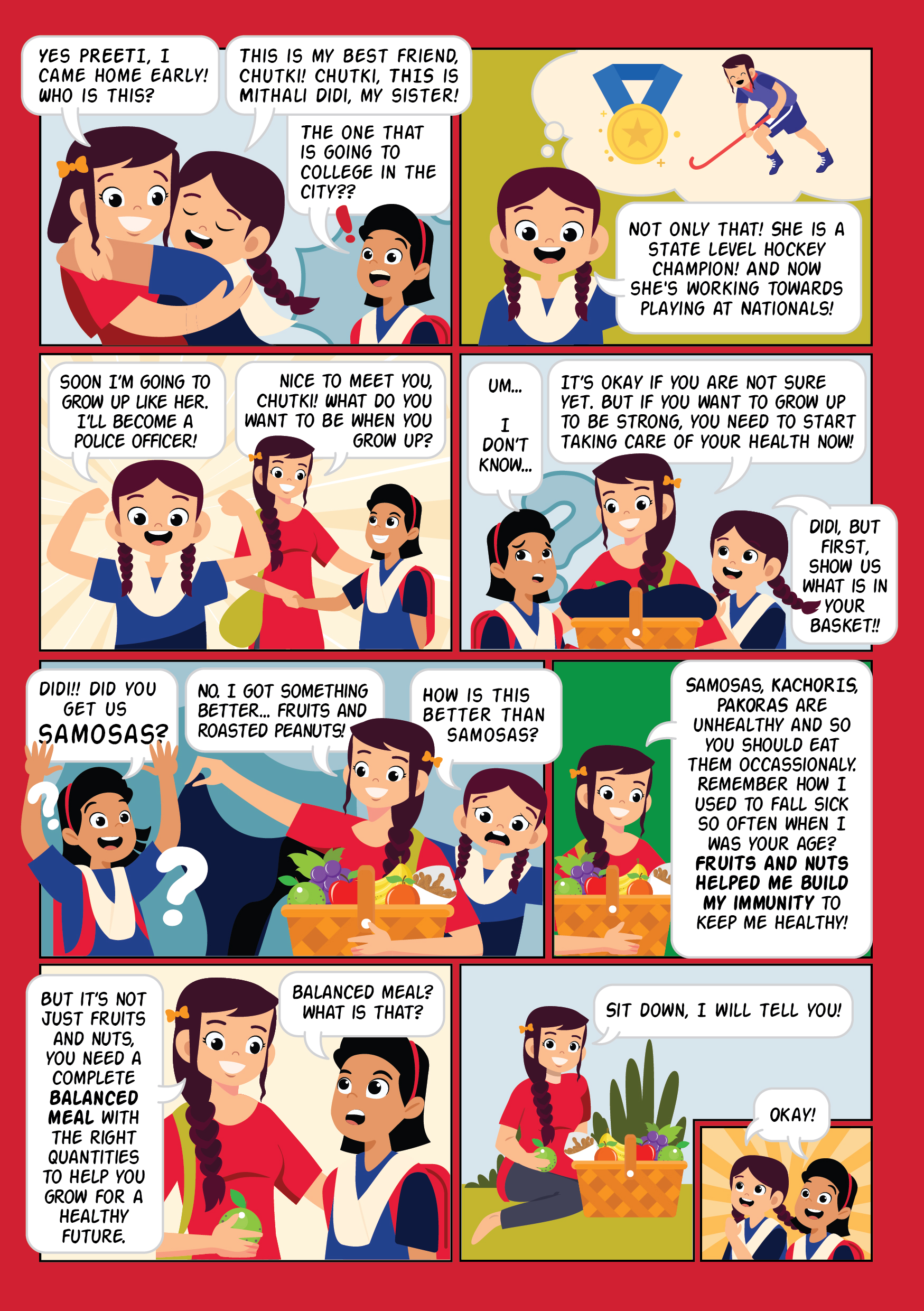 The booklet features a comic strip conversation among three girls, and includes informative games and activities, as well as meal plans for the whole day and adjustments for the rest of her family.
We also reviewed it from an ethical perspective and made sure our MyThali meal is affordable in rural India, to ensure that we could promote it responsibly. The next steps include broad promotion in rural India working with PATH and our schools partners, by empowering schoolgirls to eat right and reaching families in the villages, working with frontline workers. Measurement of impact is also being integrated from the start.