Important Milestones

The NCD movement has gained momentum, with increasing awareness and action on this issue. Some key milestones for the NCD community include:
2020
COVID-19 – there is attention to underlying NCDs like heart disease and diabetes leading to greater complications from COVID infections.
2019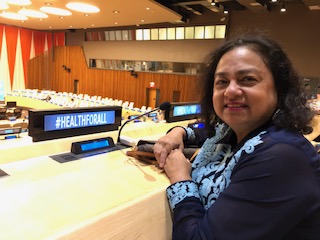 2018
Universal Health Coverage gains momentum, along with the realization among global entities and governments that without UHC, no real progress can be made against NCDs
2015
NCDs are part of the new Sustainable Development Goals , especially Goal #3.
August 2015 – The American Heart Association, the LIVESTRONG Foundation and the NCD Roundtable publish "Prevention & Control of Noncommunicable Diseases (NCDS)", which calls for the US Government to better address the growing threat of NCDs.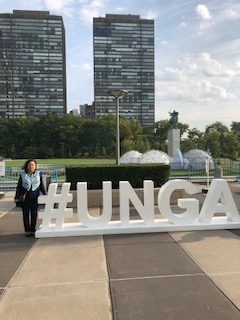 2014
A three-year review of NCDs took place July 10-11

at the United Nations in New York. 
2013
The historic 66th World Health Assembly, held in May at the Palais De Nations in Geneva, passed an Omnibus Resolution on NCDs, with 41 countries from all regions of the world co-sponsoring it. The U.S. played a lead role at this meeting and co-chaired the drafting of the Resolution, which included a formal endorsement of the goals and targets agreed upon the year prior and the WHO's Global Action Plan on NCDs with actions that must be taken by Member States to meet those goals.
2012
The World Health Organization (WHO) sets a landmark "25% by 2025" target–governments at the 65th World Health Assembly agreed to an historic target to reduce premature deaths from non-communicable diseases (including cardiovascular diseases, diabetes, cancer and chronic respiratory diseases) by 25% by 2025, an ambitious plan that will drive countries to improve their NCD policies and invest in health and health systems.
Rio+20 Dialogue includes a presentation of the Rio+20 Outcome Document, "The Future We," which recognized that sustainable development requires reductions in NCDs and communicable disease prevalence.
The Lancet published a report that states that according to WHO estimates, as of 2008 there were 36 million deaths globally due to NCDs, six times as many as HIV/AIDS, malaria, and TB combined. This pivotal document demonstrated that the rate of infectious diseases is decreasing and NCDs are increasing.
2011
The United Nations (UN) unanimously adopted a political declaration on NCDs.
The WHO released two studies outlining the staggering cost of inaction against NCDs: more than $30 trillion over the next few decades. Key public health interventions–-such as tobacco control and decreased salt consumption–-are more affordable, on the order of cents per day per person.
The Lancet publishes an article calling out five priority actions that countries should take-–including tobacco control, reducing salt and increasing physical activity and improving diets-–to properly address NCDs.