Fun Foods to Prepare for your Children During Quarantine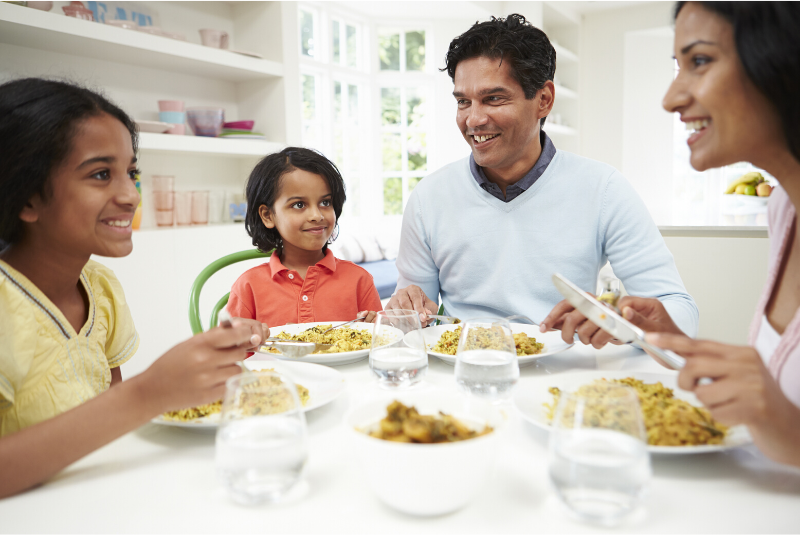 Are you missing having quality time to yourself while the kids were away? With normal weekday routines gone, many parents are finding it hard to manage their children during this period of lockdown. While this is true for almost every aspect of managing a child's daily life, it is especially critical when it comes to ensuring that they follow a healthy lifestyle.
So, take this as an opportunity to home school your children! Schedule out their day like their would as children are quite used to routine as well. Here's what you do:
Let's Play A Game: Social distancing can make you feel caged in your own house, unless you expend your energy. Involve your kids in household tasks like sweeping and mopping the floors, watering the plants, dusting the house, making their beds, etc. by creating fun games and challenges around them that gets them to hop, jump, jog and skip at home.
It's Bed Time: Children need a minimum of 8-9 hours of sleep every day to ensure good rest as they might be spending a lot of time in front of the screens.
With these lifestyle habits in place, don't forget, they need to eat right. Nutritional requirements of a child is higher than the adult due to growth and development requirements. So, what's important to eat?
Let's remember the 5 fingers of our hand as the 5 food groups, including these across all our meals will help us meet all our nutrient requirements.
Cereals, Grains and Millets: Energy giving foods, that give us proteins and minerals.
Prepare roti or paratha pizza, tacos with wheat flour or maize flour and avoid ready-to-eat packs. Snacks such as nachos with hummus dip prepared from chickpeas,  popcorn, makhanas and ragi laddoo are very healthy for children. Try your hand at bakery items such as muffins, brownies, cookies, and cakes ade from whole wheat flour.
Pulses, Nuts, Eggs, Meat, Fish: Body building foods which are rice sources of proteins and help in boosting our immunity.
Try incorporating dals and pulses in parathas, dhokla, chillas, besan pakodas. Make yummy sweet munchies like walnut and almond cookies, peanut, chana , dry fruit chikki. Use jaggery and honey instead of refined sugar.
3. Fats, Oils: Energy giving foods that are required for fat soluble vitamins (A, D, E and K).
Milk and Milk Products: Rich source of calcium & protein needed for growth and development of children.
In case your child dislikes milk, make smoothies, fruit shakes, kheer, payasam and rice pudding for a variety in taste.
Fruits and Vegetables – Protective foods which provide vitamins, minerals, phytonutrients, antioxidants and fiber to help build immunity to fight off infections.
Give your children fruits in form of custard, fruit salad, strawberry and banana smoothies to cut the monotony of eating whole fruits. Vegetables too can be made interesting – add them in burgers, pastas, noodles and parathas. Add beetroot and spinach juice or puree to make colorful puris. Chapatti wraps is an alternative to boring roti and sabzi.
While you enjoy preparing these foods for your children, ensure that you do not over-feed them during this period of lockdown. Minimize the consumption of processed foods as they are high in salt, sugar and unhealthy fats, reducing the digestive ability and immunity by affecting gut microflora.
With these tips in mind, have a happy quarantine with your child!