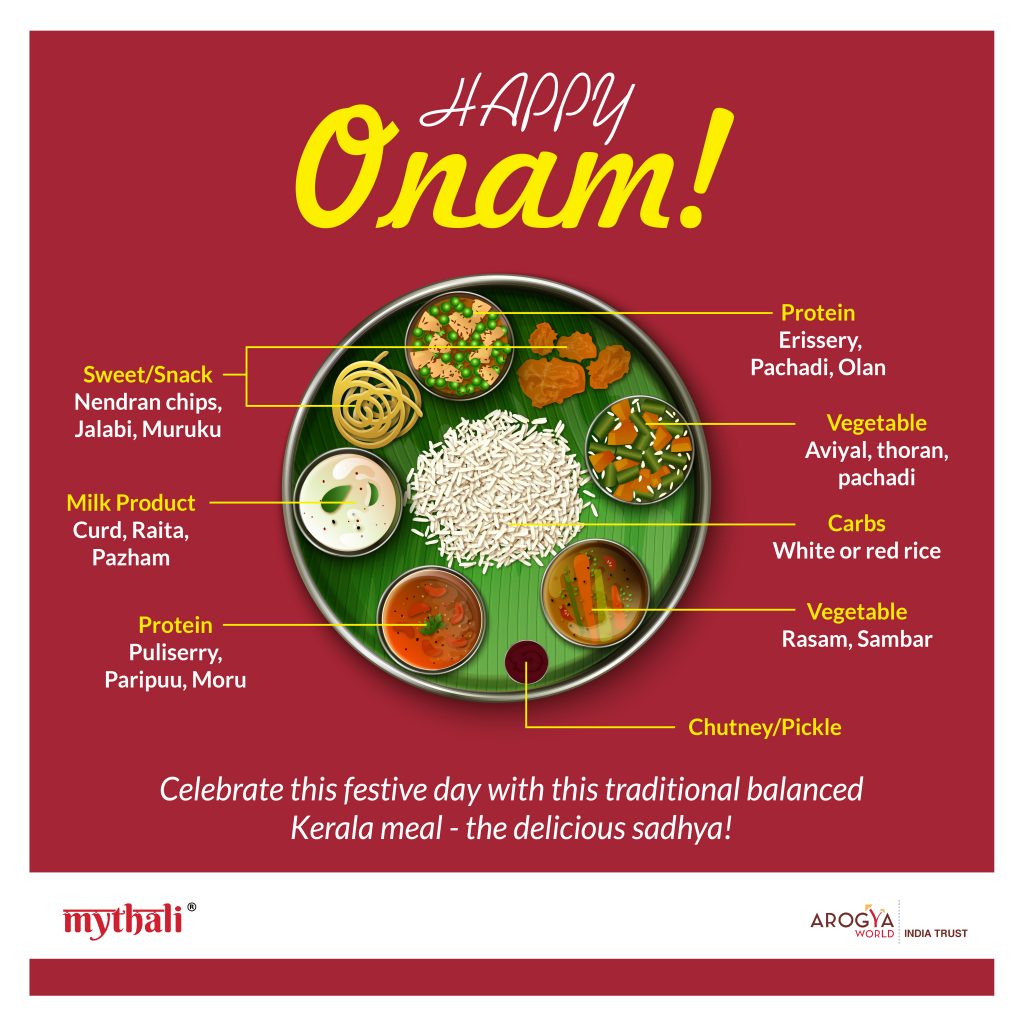 Nothing beats the joy of having lunch on a banana leaf, and the surety of having a full belly at the end of it, to celebrate Onam. One of the reasons why we enjoy having this traditional Kerala meal is because it's a perfect example of a well-balanced meal, providing you with all the essential food groups.
The key aspect of making a sadhya is having a variety of food items in the right portions, just like the MyThali way! Which means for today's lunch; have your thali, your way.
The main dish of today's thali is plain boiled rice with Kootan (which includes curries like parippu, sambar, rasam, pulisseri)You can also have additions like kaalan, avial, thoran, olan, pachadi, kichadi, koottukari, erissery; with some mango pickle, pulinji, naranga achaar (lime pickle) on the side.
To add some crunch and balance to your meal, add papadam, plantain chips, sharkara upperi, banana, plain curd and buttermilk. And lastly, finish off your meal with a bowl of sweet payasam. You could try Paal Ada, Ada Pradhaman, Paripu pradhaman, chakkapradhaman, etc.
Fulfill all your poshan and portion requirements today in the most delicious way – Happy Onam from MyThali to you!