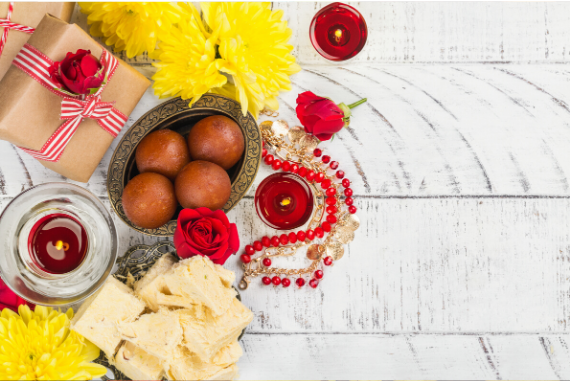 Author: Dr. Meghana Pasi, Phd
Public Health Nutritionist
Arogya World
Season's Greetings from Arogya!
It's the season of festivals and with Makarsankranti, Lohri and Pongal here, the celebrations are in abundance.
Celebrated in different parts of India (Tamilnadu, Maharashtra, Gujarat, Punjab) during the harvest time and signal the end of winter, farmers celebrate it as a day of thanksgiving to the sun god for their abundant harvest. It is the time of joy as well as gratitude where people go on a cooking spree, prepare sweets in generous quantities and distribute them to their family and friends.
In India, festivals are synonymous with food. Winter festivals especially have a special platter.
Some of the delicacies prepared during Pongal and Markar Sankranti are:
Chakkara Pongal (sweet)
Ven Pongal (savory)
Paal Payasam (sweet)
Puran Poli/Bobbatlu
Peanut chikki / laddu
Til Chikki / laddu
Gajar Halwa
Badam halwa / sheera
Bajra, Makki ki roti
Sarson ka saag
Undhiyu (mix vegetable)
Khajur pak / methi pak
Amla Murrabba
Studies have proven that during winters, our appetite increases, and we tend to eat more. Our body needs frequent energy to keep the body warm. Our craving for comfort foods (high in salt, carbs, and oil) like fried cutlets and pakodas also increases. So, if the body senses that the nutrients are low, it craves for food to speed up the metabolism. Hence, it would be wiser if we can replenish our body with proper nutritious food which will provide all the vital nutrients to our body, to curb frequent hunger, increase metabolism, boost our immunity and keep our body warm.
These include:
Fresh vegetables like carrot, potato, onions, garlic, radish, yams, sweet potatoes, beets, turnips and hearty winter greens like palak, methi, sarson, muli, pudina, etc. are rich in minerals, fiber, beta Carotene and antioxidants. Gajar halwa, sweet potato kheer, methi parathas, sarson ka saag, pudina chutney, undhiyu are all relished during festivals.
Dry fruits/ nuts and oil seeds like sesame, peanuts, almonds, dates, fenugreek are rich in proteins, calcium, fiber and minerals. Til chikki, peanut laddu, dates barfi, methi pak are all foods that boosts the immunity and increase metabolism.
Dairy products like Pongal, kheer are made from milk and dry fruits. These are rich in proteins and calcium.
Whole-grain cereals – wheat laddu, bajra rotla, makke ki roti, wheat flour sheera etc are made from whole grains and millets and ghee. They provide complex carbs, fiber, minerals and healthy fats.
Pulses / dals / legumes – Dalia chikki, moong dal khichdi, bisibelle rice, lentil soup, moong dal halwa are winter delicacies rich in proteins, fiber and minerals.
Spices like black pepper, fenugreek, ajwain and suva (dill) seeds help in fighting against coughs and flu, stimulating appetite and digestion and increasing blood circulation. Methi / fenugreek (dry or sprouted) is beneficial for bone and joint problems. Turmeric is a potent anti-microbial immunity builder.
Amla: Amla or the Indian gooseberry used in juices and pickles is extremely rich in Vitamin C and antioxidants. Consuming amla regularly prevents common cold, cough, flu and other infections.
Most people would tell you not to eat festive foods, we're here to tell you the opposite! A lot of our traditional dishes are actually healthy and rich in nutrients. Sticking to these dishes ensures that you're not being unhealthy while still being in the festive spirit!
Listed in the boxes are a few simple tips and dishes recommended for your consumption this season.
However, moderation is the key! Do not overeat. Rather enjoy them with your family and friends!