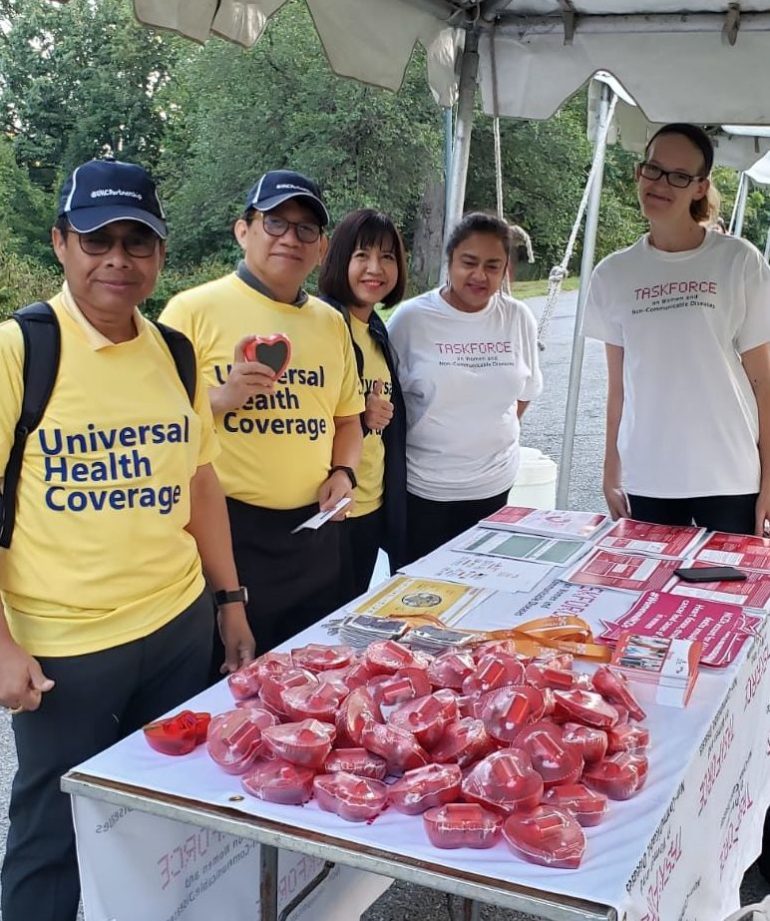 On September 22, in the lead up to the UN High-Level Meeting on Universal Health Coverage, WHO organized its first US "Walk the Talk, the Health for All Challenge" in New York City. Hundreds of people from around the world participated in the 4-mile walk/run in beautiful Central Park.
"This fun event celebrated our own health and asked for health for all, while drawing attention to the urgency of Universal Health Coverage, and demonstrated that the NCD movement has definitely arrived," said Nalini, who attended the Walk.
Arogya World also helped with the Taskforce on Women and NCDs booth at The Walk.
Arogya helped publish a series of articles from members of the Taskforce on Women and NCDs to mark the UN's historic September 23 High-Level Meeting, making the case that world leaders and policy makers should not forget that Universal Health Coverage also includes women and girls. Click below to read each article:
And, the Arogya World team's contribution to the Taskforce series:
We strongly encourage you to read and share these vital, timely articles with your network, especially via the Arogya World Twitter page, here.
Click here to view a gallery from the day's events: