Arogya World begins Phase I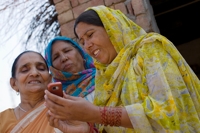 In September of 2011, we announced a new mHealth commitment at the Clinton Global Initiative annual meeting. In partnership with Nokia Life Tools we pledged to reach at least 1 million users of Nokia Life Tools in India with compelling messages about diabetes prevention, developed in conjunction with experts at Emory University.
Here's the press release describing the program:
– Arogya World Launches Diabetes Prevention mHealth Program in India with Nokia Life Tools
On Monday, January 9, 2012, the first diabetes prevention text messages were sent to the first of the 1 million consumers we have promised to reach – a very exciting milestone. Teams from Arogya World, Nokia Life Tools, Emory and Synovate worked very hard to make this happen – and we extend our thanks to all those involved, including:
Nokia – Arun Gowda, Dhananjay Naik
Emory – Linelle Blais, Mallory Waters
Synovate – Xavier Raj, Tripti Sharma
Arogya World – Raj Dave, Sandhya Ramalingam
We spoke to two people, core to this program, to bring you their perspective on its significance.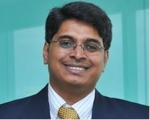 Unique in its scope, and connecting directly with one million consumers, our program will put high quality health information directly (and literally) into the hands of people to help them to live healthier lives. What makes our initiative unique is not only the scope, but also the subject matter – working to prevent a chronic disease in a developing country on a massive scale. Dr. Arun Gowda, Product Manager (Global) – Health and Wellness Services at Nokia , points out that opportunity for impact is huge. "The complications of diabetes can be reduced if the disease is detected at an early stage. And people can lead healthier lives if diseases like diabetes can be prevented with lifestyle changes. We are pleased that our platform – Nokia Life Tools is being used to persuade people to make behavior change." More than 44 million people have used Nokias Life Tools to date, in the four countries where the service is live – India, China, Indonesia and Nigeria.
The hope of mHealth initiatives the world-over is to produce cost-effective interventions that will save lives, improve health and advance economies – at a local and global scale. The alarming rise in NCDs, including diabetes, cancer, heart disease and chronic respiratory illness, and the costs of long-term treatment are threatening the economic vitality of otherwise emerging markets. In India alone, there are currently 50 million people with diabetes, and the IDF predicts that this number will reach 87 million by 2030. What is tremendously exciting is that there are 950 million mobile phones in use in India, making mHealth initiatives a wonderful opportunity to greatly increase access to disease prevention and healthcare.
Our program is not only focused on rolling out the messages, but also on evaluating our impact.  Much of our energy and resources is being spent on refining the messages by getting real-world feedback from consumers, designing questionnaires, figuring out how many people we must reach to get meaningful assessments of program impact, and seeking the input of experts as we fine tune our evaluation plans.
The Future of mHealth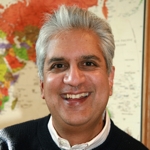 Raj Davé, Partner at ARE Consulting, a key Advisor to Arogya World and the chief architect of our mHealth program, describes Arogya World's diabetes prevention text messages as "mHealth 1.0." He articulates a compelling vision of the future of mHealth with something he calls the three I's:
Informative – The first generation of mHealth initiatives is informational in nature, a one-way conduit of health messaging. This describes our current program.
Interactive – We believe that the mHealth industry will soon learn to incorporate more information about their subscribers – whether they are urban or rural, diabetic or not. And our text messages will become interactive.
Integrated – "Disease management interventions are effective when you come at them from more than one direction," Davé says. For example, a company that signs up for the diabetes initiative may offer employees a discount on insurance for participating, invite them to participate in a lunchtime presentation where they are informed about the risks of diabetes and the benefits of healthy eating and exercise, and provide them a Nokia handset and the Arogya World diabetes text message offering. Integrating across all our programs is our goal at Arogya World. Right now we are working in school, workplace and mHealth-based community outreach. In the future we want to offer fully integrated public health interventions designed to prevent chronic diseases like diabetes.