On Friday, May 10, Arogya World held its annual gala at the Mid-America Club in Chicago. With sweeping views of Lake Michigan and the city skyline, more than 200 guests came together to celebrate Arogya's accomplishments and support its groundbreaking NCD prevention programs by raising more than $250,000–attendance and the amount raised were both records for Arogya!
The event created quite a buzz in the Chicago community. Cookbook author and journalist Anupy Singla served as the evening's emcee, introducing Arogya leadership as well as auctioneer Gary Seybold, who led the evening's auction and paddle raise. The event was capped with lively dance music led by the renowned DJ Rehka.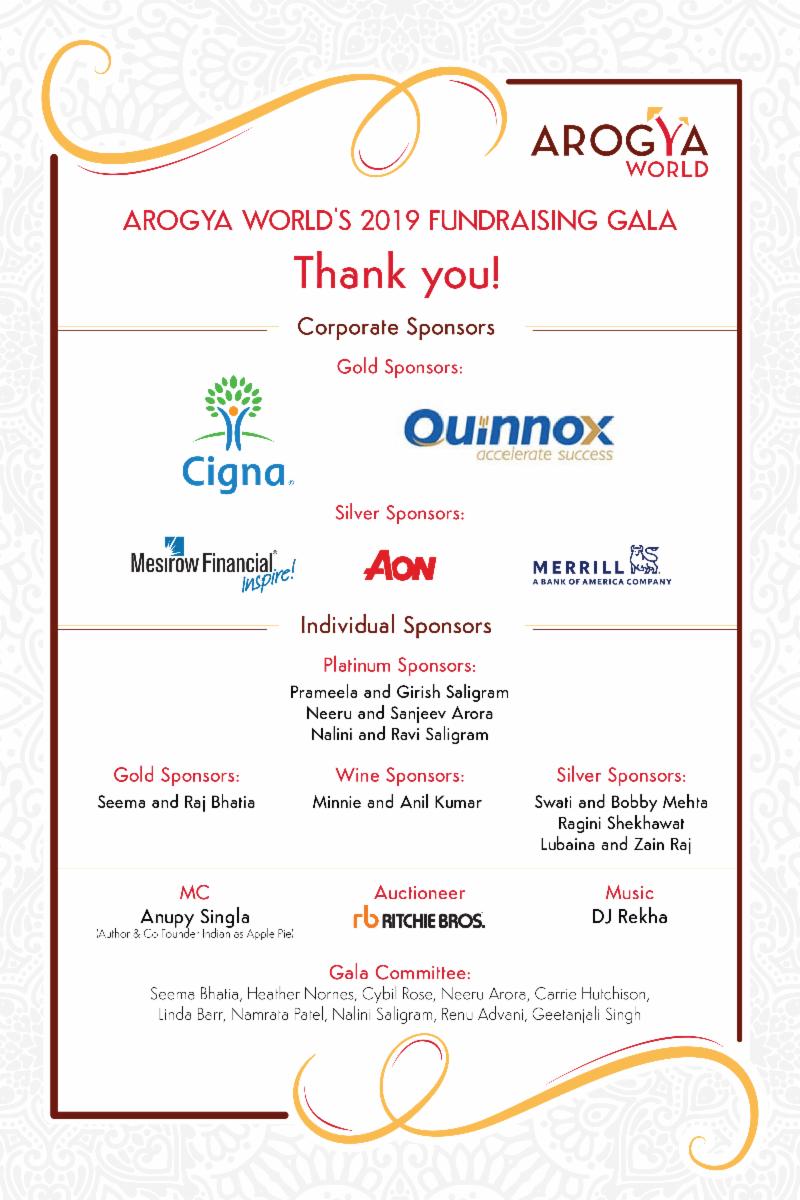 Many thanks to the strong group of supporters helping us expand the diabetes and NCD prevention programs we bring to people in India where they live, work, and learn! We are especially grateful to our Founder Impact Circle Members: Umang and Paragi Patel who joined us at the gala, as well as Prameela and Girish Saligram, Neeru and Sanjeev Arora, and Nalini and Ravi Saligram. We are looking for 10 Founder Impact Circle Members in advance of our 10th anniversary in 2020. To learn more about Impact Circle contact us at info@arogyaworld.org.
You can still donate! Also, don't forget to seek a match from your company – Arogya World is a 501 (c) 3 non-profit, EIN 27-2091051.