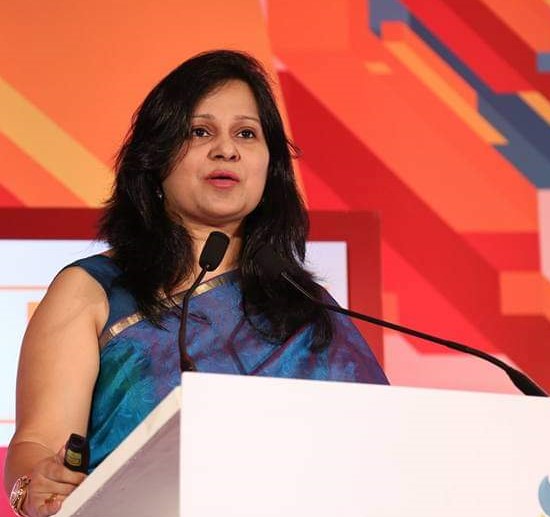 Srabani Banerjee joins Arogya World to Head – Growth and Strategy for our Healthy Workplace Program (HWP).
She joins us at a pivotal time when Arogya is looking to aggressively strengthen and scale up the Healthy Workplace Program and lead the dialogue on NCD prevention in the country.
Talking about the new development, Dr Nalini Saligram, Founder & CEO, Arogya World, and an Ashoka Fellow said, ''We are absolutely thrilled that Srabani Banerjee is joining us to lead HWP in India. She brings to us a wealth of experience in the workplace industry and was one of the key architects of growth at Great Place to Work. She also served in important leadership roles at Aon and Gallup. We are thrilled to welcome her to Arogya World and believe she can lead us to great heights. "
Sharing her thoughts on the move, Srabani Banerjee, Head – Growth and Strategy – Healthy Workplace Program, Arogya World said, ''NCDs are among the leading causes of mortality in India, and it is imperative that corporates come forward, collaborate and play a significant role in creating an eco-system of employee health and wellness, that is built on the key pillars of – awareness, robust healthcare policies & infrastructure and healthy lifestyle change programs.
Mental health issues alone cost Indian firms $14 billion a year owing to absenteeism, attrition, loss of productivity and NCDs are a potential threat to our country's social and economic development. I feel honoured to lead the Healthy Workplace Program and look forward to this opportunity to contribute to Arogya World's vision to prevent NCDs by changing the course of chronic diseases. I wish to align my learnings & experiences to build on the achievements of Arogya while accelerating the momentum to sustain and scale up the Healthy Workplace Program across corporate India."