By Gloria Barone Rosanio, Arogya World Board Member
It's often said that a woman's work is never done. Never has that phrase rung more true than when considering the role of women as caregivers, a topic that was explored March 16 at a side event at the United Nations' 61st session of the Commission on the Status of Women. The health, economic and social impact of non-communicable diseases (NCDs) on women throughout their lives was the focus of "Women and NCDs: Debunking Myths and Taking Action," organized by the Taskforce on Women & NCDs and the NCD Alliance in collaboration with UN Women, International Alliance of Women, and Conference of NGOs and supported by Cigna.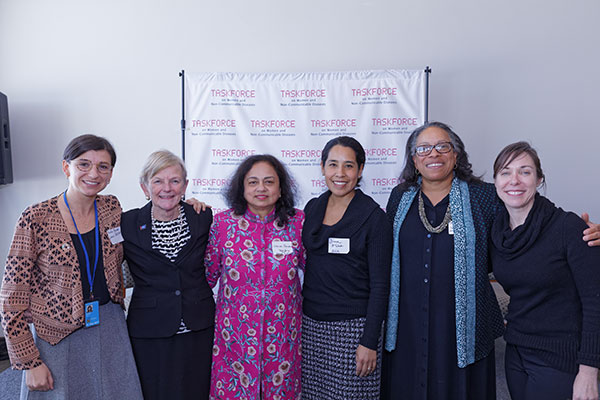 Fifty women's health advocates, policymakers, heads of delegations, leaders, and women from the global business community from around the world took part in the discussion, all united by a common purpose: to reduce the burden of NCDs – including caregiving – on women.
The statistics are staggering. In a 2014 study of 10,000 women worldwide by Arogya World, 50 percent of women said they provide care for someone in the household who suffers from an NCD such as diabetes, cancer or heart disease, and 20 percent said they had to quit their jobs to provide care. Nearly one-quarter of the women said they spend 25 percent of the household income on NCDs, and one in 10 women said that half the family income is spent on NCDs.
At the same time, caregivers tend to put themselves last. Surveys find that women who spend nine or more hours a week caring for an ill or disabled spouse increase their risk of heart disease twofold. Other health effects include elevated blood pressure, poorer immune function and an increased risk of mortality. While women are caring for others, they are neglecting their own health.*
The health and economic burden on women cannot be solved overnight, but there are actions we can all advocate for right now that will help break the cycle of poor health and financial limitations for women caregivers. We need to unite in a global call-to-action and implore world leaders and policymakers to support education and empowerment for all women so they can lead their families towards healthy living and to be able to earn a living.
As daunting as it may sound, there are specific measures that have taken root over the years that have, and will continue, to help women prevent NCDs. Tobacco control, for example, has been significant, and in many countries, the prevalence of smoking is declining slowly.** Salt reduction, as well, has had an impact on reducing blood pressure levels and heart disease. Women play a vital role in cultures where salt is overused, and they take a leadership role at the household level in terms of reducing discretionary salt use.** These, and other proven methods of NCD prevention, must continue and proliferate.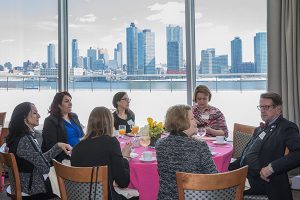 But what about the economic burden on women, the other half of the "health and well-being" equation? The staggering economic impact of NCDs can push women and their families deep into poverty. The burden of caregiving is borne mostly by women. The voices of all women must be heard, and their contributions, whether they work in or outside the home, should count towards their country's Gross Domestic Product.
This is not an impossible dream. According to the World Bank, over the past 20 years, an increasing number of countries have adopted legislation providing maternity and paternity benefits, enabling workers to meet their responsibilities outside work. More than half of all countries currently offer at least 14 weeks of maternity leave and 48 per cent of countries have provisions for paternity leave.*** With awareness, education and mobilization, this same approach to paid time off can be applied to caregiving. While each country will need to adopt a national standard critical to meeting the health and financial needs of its citizens, meetings such as the March 16 "Women and NCDs" discussion are a vital step in this evolution.
Together, we can shine a light on the issue and we can galvanize leaders and policymakers throughout the world around a common mission: providing better health and economic well-being to all women.
*https://www.caregiver.org/women-and-caregiving-facts-and-figures
** https://www.ncbi.nlm.nih.gov/pmc/articles/PMC4012074/
*** http://www.nationalpartnership.org/research-library/work-family/psd/family-caregivers-need-paid-sick-days.pdf