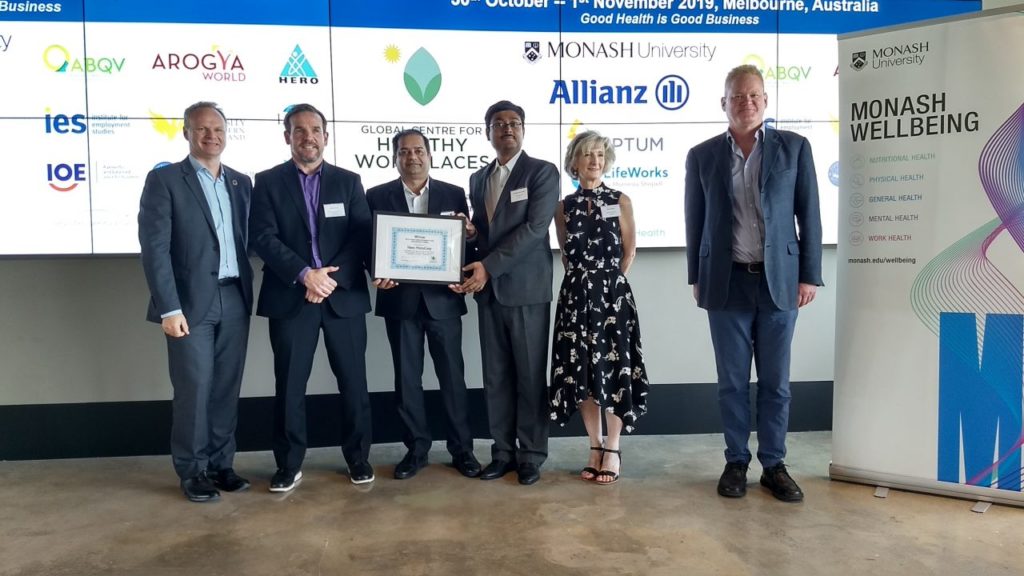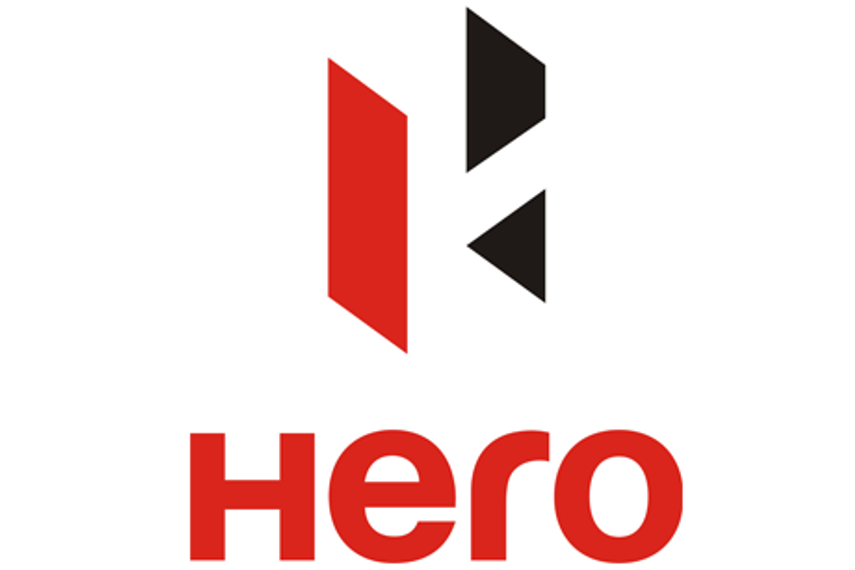 One of Arogya World's Platinum Healthy Workplace companies HeroMotoCorp was named the Healthiest Workplace in the World for 2019 by the Global Centre for Healthy Workplaces (GCHW). Congratulations to the HeroMotoCorp team from all of us at Arogya!
The award was made at the GCHW award contest in Melbourne on October 31. GCHW is an Arogya World partner.

Hero MotoCorp is the world's largest 2-wheeler manufacturer, based in New Delhi. The company has a rich workplace health program, established in 2002 and focused on eight pillars for safe work, a healthy workforce, and increased productivity for its 33,000 employees. Hero focuses on strategic and sustainable NCD interventions, including tobacco prohibition
All attendees at our November 5 Healthy Workplace conference in Delhi joined us in congratulating the Hero MotoCorp team.