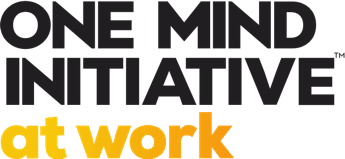 Napa Valley, CA – Today, the One Mind Initiative at Work, a coalition of global employers collaborating to transform workplace mental health, and Arogya World, a global health non-profit working in India to prevent noncommunicable diseases through health education and lifestyle change, signed a Memorandum of Understanding to engage in knowledge-sharing and coordinated efforts in employer-based mental health. Collaboration will focus on improving employers' mental health policies, with the two organizations' shared efforts potentially including research, publications, convenings, and coordination to drive implementation of best practices.
"With this agreement, the One Mind Initiative at Work and Arogya World lay the foundation for effective, coordinated efforts to drive progress in employers' responses to mental illness around the world," said Garen Staglin, Founder of the One Mind Initiative at Work. "The Initiative is proud to add Arogya World as one of our network of influential global partners, and we look forward to working with them in this critical area."
The organizations developed the agreement after recognizing their shared goal of leveraging employers as key allies in mental health efforts. In particular, Arogya World has focused on promoting effective mental health programs among large employers in India, and the One Mind Initiative at Work has joined major employers across industries, sectors, and national boundaries to explore best practices and shared challenges in workplace mental health. In the future, the organizations may work together to develop case studies of mental health programs at India-based employers, co-create US-India platforms to engage business leaders and policymakers, and identify platforms for advancing the goals of both organizations.
"Arogya World sees this collaboration with the One Mind Initiative at Work as an important step forward in the growing effort to engage employers to take action on mental health," said Dr. Nalini Saligram, Founder and CEO of Arogya World. "As we look forward, I'm confident that our organizations will find opportunities for collaboration around our Healthy Workplace program in India, and start vital new projects that can improve brain health for working people."
ABOUT ONE MIND INSTITUTE
One Mind Institute is a nonprofit organization committed to improving lives globally by raising awareness, supporting innovative services, and funding open science to find preventions and cures for all brain illnesses. Contributions to One Mind Institute and its affiliate, One Mind, have resulted in over $280 million for research, changed thousands of lives, and funded stunning discoveries for better therapies now and tomorrow. https://www.onemindinstitute.org/ and www.onemind.org
ABOUT AROGYA WORLD
Arogya World is a global health non-profit organization working to prevent non-communicable diseases – including diabetes, heart disease, cancer and chronic lung diseases, and mental illness – through health education and lifestyle change. www.arogyaworld.org
Contact:  Katy Schneider Riddick
Kriddick@highlanterngroup.com
202-223-2027