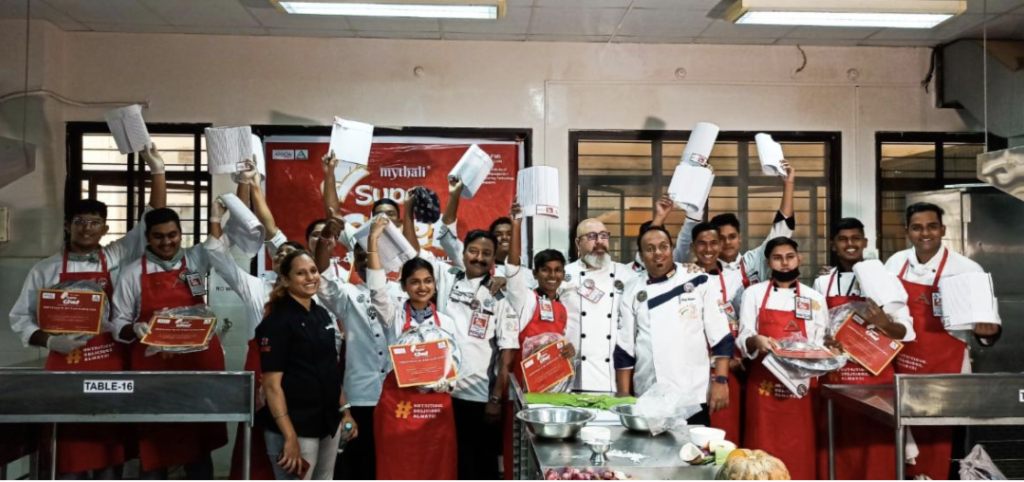 Arogya World MyThali SuperChef Challenge, a first-of-its-kind Inter-Collegiate Culinary Challenge, was held on 24 Feb 2023 after a month-long interaction with student chefs from the Hotel Management and Culinary colleges across Bangalore. We wanted to change the way India eats by shaping the attitudes of tomorrow's chefs. This contest helps us do that.
The Army Institute of Hotel Management and Catering Technology hosted 28 student chefs to prepare a balanced meal based on MyThali guidelines. The celebrity chefs judged the competition, provided valuable insights, and inspired budding chefs to continue to keep their food #NutritiousDeliciousAlways!
Kudos to the MyThali team – Meeta Walavalkar, Dr. Meghana Pasi, and Kshema Kurup – for all the hard work on this novel campaign.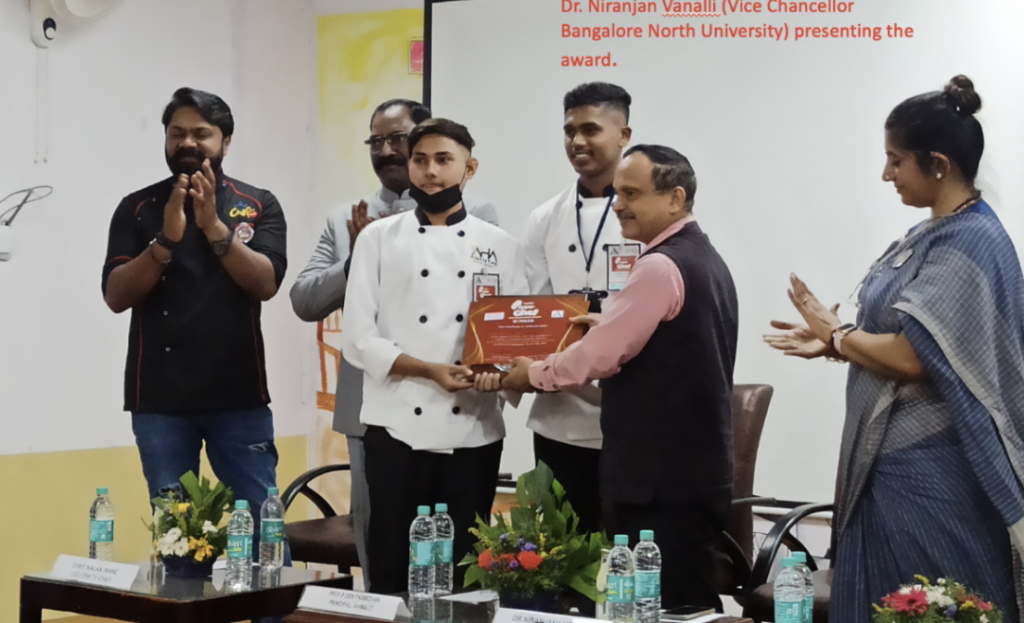 The competition was followed by a stimulating panel discussion: "Post-Pandemic: Are Chefs The New Noble Profession of the World?" The Guest of Honour – Dr. Niranjan Vanalli (Vice Chancellor, Bangalore North University), applauded our efforts to encourage young chefs to make healthier choices.