Sundal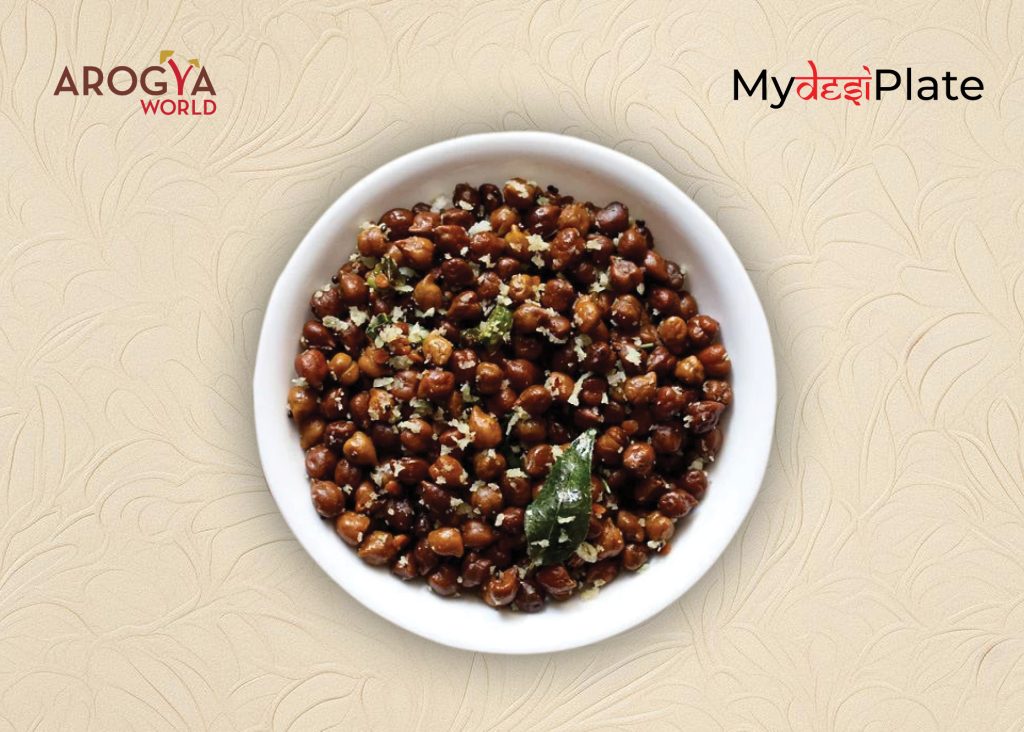 Serves: 4
Ingredients:
1 cup dry Chickpeas/ Garbanzo beans/black chana (desi chana)/kala chana
1-2 teaspoon Oil
1/4 teaspoon Mustard seeds
1 teaspoon chopped Green Chilies
½ small red onion chopped
1 inch fresh Ginger, grated
¼ teaspoon or pinch Asafoetida (hing) - optional
2 tablespoons grated coconut (if using frozen, then thaw it)
Cilantro - small bunch, chopped
Fresh Curry leaves – say 10 individual leaves – (optional)
Salt to taste
Procedure:
Soak the Chickpeas /garbanzo beans/ kala chana overnight and pressure cook or use a slow cooker (Instapot) to cook them until soft and tender. If you start with canned garbanzo beans, rinse them well under water before use.  Kala chana are slightly higher in fibre than Garbanzo beans, and they contain more iron, folate, and antioxidants.
Heat the oil in a pan over medium heat and add the mustard seeds, allowing them to crackle.
When it starts to crackle, add the onion, ginger, green chilies, curry leaves, and saute for a few min. Then add asafoetida, salt, and cooked chickpeas.
Cook for a few minutes, stirring constantly. Remove from heat and add the coconut (use frozen unsweetened grated coconut readily available in Indian grocery stores) and chopped cilantro.
Serve the Chickpea Sundal hot or at room temperature as a healthy snack or appetizer.