Flaxseeds Til Dates Laddoo (Dessert)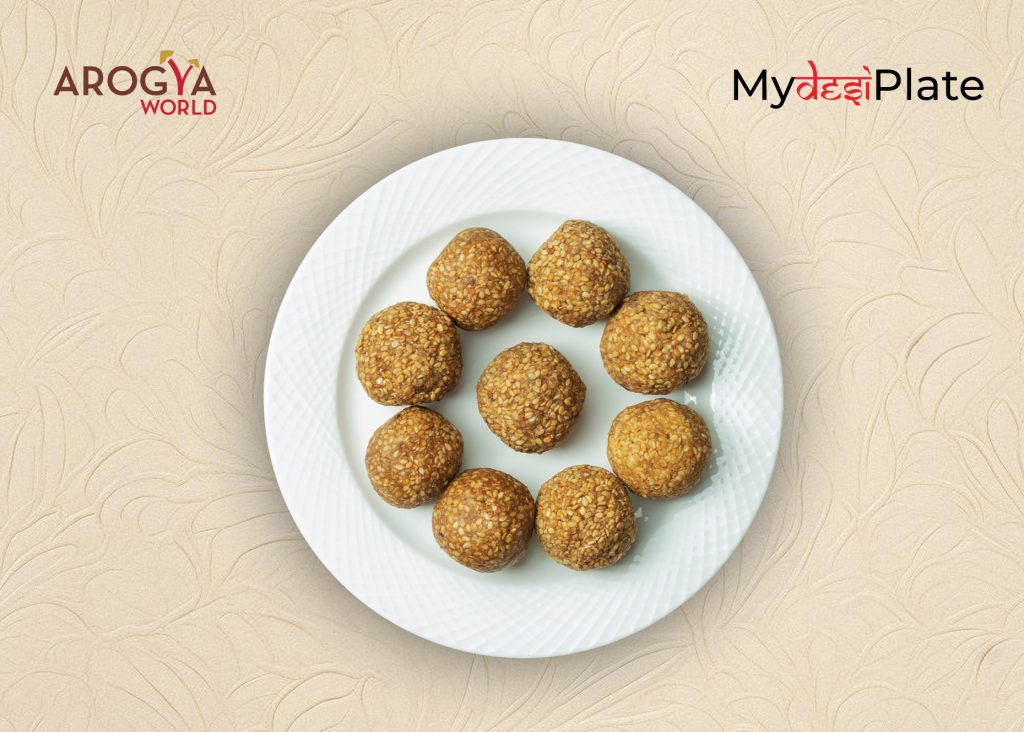 Serves: 4 - 6
Ingredients:
1 Cup Grated Dates
1/4 Cup Flax Seeds
3 Tbsp Sesame Seeds
2 Tbsp Pealed Cardamom
1 Tbsp Ghee
2 Tbsp Chopped Almonds
Procedure:
Add dates to a blender, make it into a coarse paste without adding any water.
Pan roast flax seeds for 2-3 minutes at a low flame. Then transfer it to a plate let it cool down.
Roast sesame seeds in the same pan. When it cools, grind both roasted sesame and flax seeds in the dry grinder along with peeled cardamom to a semi coarse mixture.
Transfer it to a bowl along with the dates. Now in a large kadai heat 1 tbsp of ghee and add chopped almonds.
Roast this on low flame for 2 minutes and add all the other ingredients.
Give it a good mix, turn off the stove, take the required quantity of mixture, and roll it into a round ladoo!