Avocado Shrikhand (Dessert)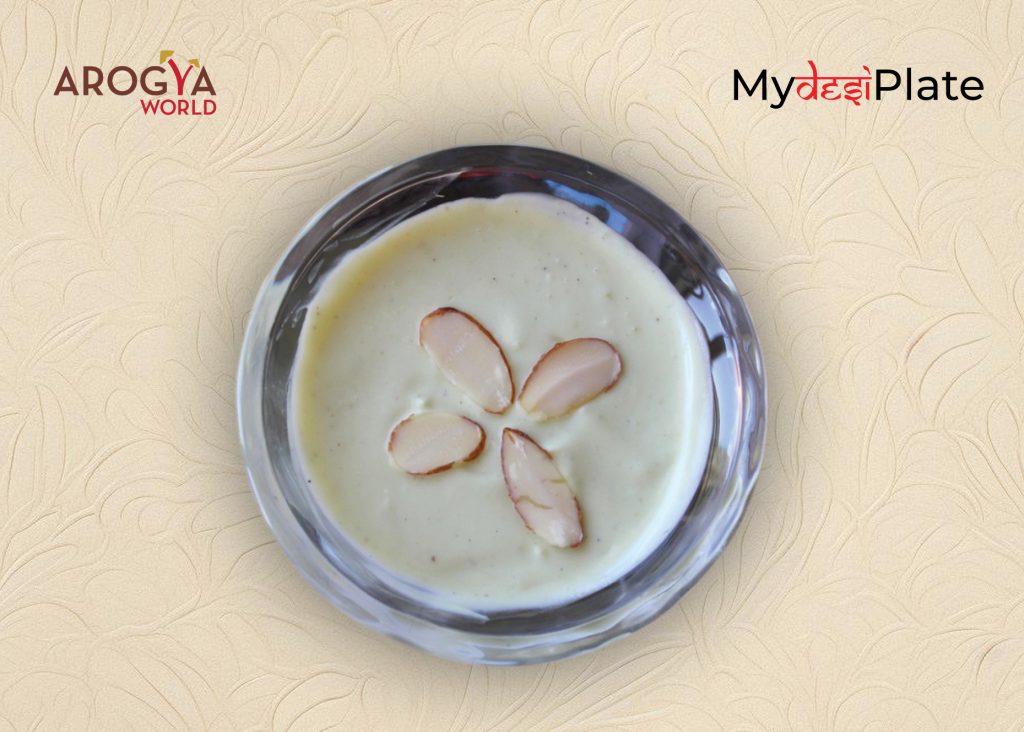 Serves: 8
Ingredients:
1 Cup Avocado Pulp
1 ½ Cup Thick Yogurt or Greek Yogurt
½ - ¾ Cup Honey
½ Cup Dried Fruits (optional) - chopped dates, cashew nuts, raising, apricots
Finely chopped almonds
Procedure:
Hang plain nonfat yogurt in a cheese cloth for a few hours.
Scoop out the pulp from 2-3 avocados and mash it.
Take the hung yogurt and avocado pulp in a bowl and whisk till creamy.
Stir in honey and dry fruits
Without the avocado, make plain shrikhand.
To serve:
Take a shot glass, dip the edge of the glass in honey, and coat it with finely chopped almonds.
Now put a layer of avocado shrikhand at the bottom, a layer of plain shrikhand in the middle and lastly, another layer of avocado shrikhand on top.
Top the shrikhand shots with dry fruits.
Serve chilled.