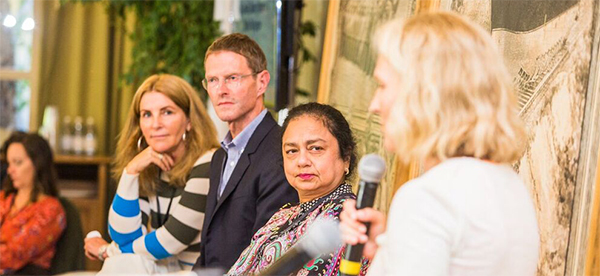 By Nalini Saligram, Founder and CEO of Arogya World
Last month, the One Mind Initiative held a major conference in Napa Valley to highlight why companies and business leaders must make it a priority to tackle mental health in the workplace. Arogya World was invited to participate and discuss how our Healthy Workplaces in India are tackling mental health. We prepared and presented two case studies – Wipro's MITR and Reliance Industries' WISH program.
What I found noteworthy was that in the midst of many examples of excellent programs and best practices such as Ernst & Young's "r u ok?," we were able to showcase how pioneering companies in developing countries like India are forward thinking, have addressed the stigma of mental health head-on, and have successfully deployed well thought-out mental health programs across their large workforces.
Both Wipro and Reliance reached our Platinum-level Healthy Workplace designation last year. During the Platinum review process, we look at how a company addresses mental health, stress and anxiety reduction, and work life balance. With these case studies we also fulfilled our pledge on the mhNOW CGI Commitment from 2016.
Read the case studies on our website: