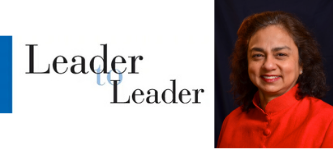 An article by Arogya World's Nalini in Leader to Leader's spring edition, "Aiming High in Global Health Challenges: Perspectives from a Nonprofit Leader," focuses on public health. An excerpt:
In the world of public health, I believe evidence gathering must be relevant to the real world. Evidence from very carefully planned and executed randomized control trials in very controlled settings does not always translate to impact on real people in the real world. We strive to gather evidence on what our programs have achieved in schools, in workplaces, and in community settings and if, and how, they have helped consumers improve their health as they go about their everyday lives.
When we started mDiabetes, we knew there was evidence that text messages worked in other areas (researchers had shown that smoking quit rates doubled with text message reminders, and medication adherence improved when frontline health workers were reminded to talk to their villagers about taking medicines on time). How could we practically and sensibly go about measuring how effective we were at changing behavior in 1 million consumers from all over India? We used common sense and compared behavior change in subsets of people who received our messages with those who didn't, to arrive at a meaningful design for population‐level mHealth studies like ours.
Arogya's board member Deepa Prahalad also wrote about Arogya last year in the same prestigious publication, saying her association with groups like Arogya have been some of the most fulfilling experiences of her career.