By Nalini Saligram, Founder and CEO of Arogya World
Today is International Women's Day—it's also Arogya World's 6th birthday. I started this small but mighty nonprofit organization to figure out how to do real-world science while making a true public health impact, to prevent non-communicable diseases (NCDs)—such as diabetes, heart disease, cancer and chronic lung diseases—through health education and lifestyle change. Our mission is reflected in our name: "Arogya" in Sanskrit means to live a life without disease.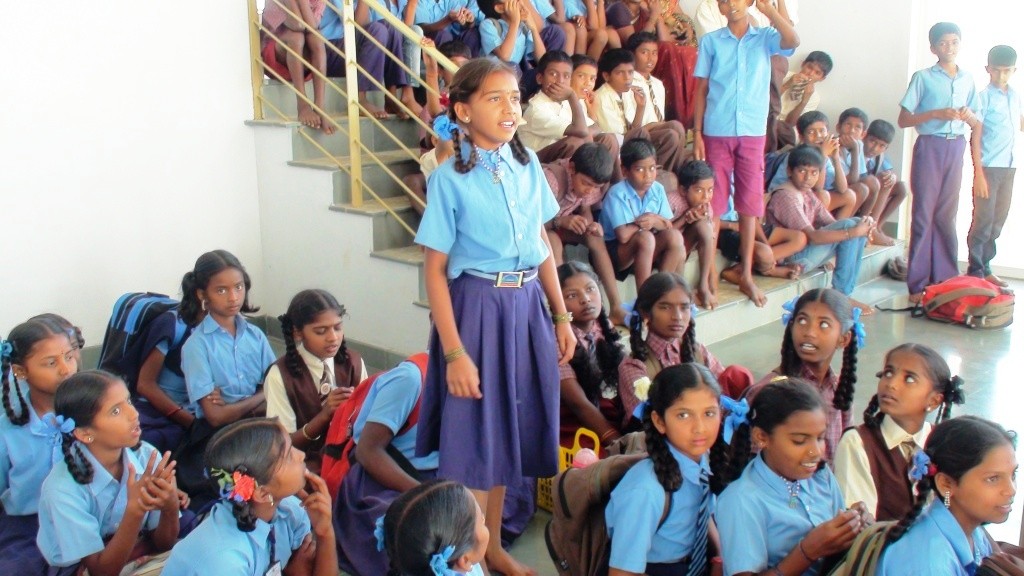 What I've discovered on this journey is that so much of health is about women and girls. In 2013, Arogya World and its partners committed to design and launch a global survey to gather the perspectives of 10,000 women ages 18-40 on NCDs in 10 countries (Afghanistan, Brazil, India, Indonesia, Kenya, Mexico, Russia, South Africa, the United Kingdom, and the United States). We found there was a huge financial burden on women—nearly one-quarter of the women in our study spent more than 25 percent of their household income on NCDs, and 7 percent of women surveyed said that NCD treatment consumes more than half of their household's income.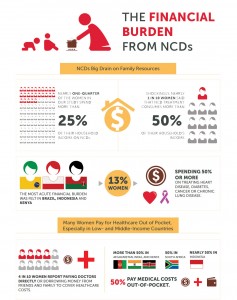 We also found that NCDs affect everyday lives. Nearly two-thirds of women surveyed said someone in their household suffers from an NCD—heart disease, diabetes, cancer or chronic lung disease. This personal experience was highest in Brazil, India, and South Africa, and lowest in the UK and the US. Furthermore, women are often burdened as NCD caregivers, which affects their ability to be breadwinners. Half of the women overall reported they provide care for household members affected by NCDs, including 6 in 10 or more in Brazil, India, Indonesia, Kenya, Mexico and South Africa. For the full report, click here.
I am inspired every day by the women and men who are working to make a difference in preventing NCDs—and the cascade of social and economic problems that follow as a result. At the World Diabetes Congress, the International Diabetes Federation presented recently developed criteria for cities to assess how they are doing on prevention. And as a newly inducted Ashoka Fellow, I have had the chance to meet others who are on the front lines of global health issues—together, we can make a bigger impact on this growing issue.
And it is, unfortunately, growing. According to the World Health Organization (WHO), two out of three deaths today are due to NCDs and 80 percent of those deaths occur in low- and middle-income countries. Yet, also according to the WHO, eating a healthy diet, increasing physical activity and avoiding tobacco use can prevent 80 percent of premature heart disease and type 2 diabetes cases, and 40 percent of cancers. Prevention is key. And women—as the most influential over a family's diet and health worldwide—are key.
As we celebrate the achievements of women worldwide today, let us also provide hope for the many who need it. We need to shed light on the issue of chronic disease and put pressure on our leaders to increase support for women's health and the prevention of NCDs.