By Mohinder Watson, PhD, a freelance researcher currently undertaking a Masters in Advanced Studies in Public Health at the University of Geneva, Switzerland. In her role as an Arogya World Fellow, Mohinder has authored the accompanying article on the health effects of soda and other sugar-sweetened beverages.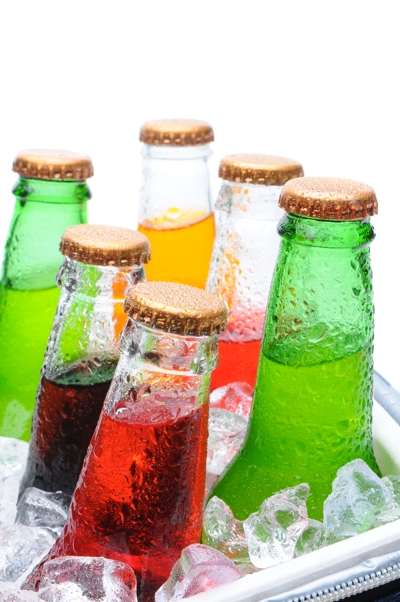 Through family deaths from cancer and heart disease, I became personally aware of how Non-Communicable Diseases (NCDs) touch peoples' lives regardless of gender, age, race or religion. Later on when I started a Masters in Public Health, I was struck by the enormity of the global NCDs problem which I learned killed 36 million people every year from diseases such as heart disease, diabetes, respiratory disease and cancers.  For example, the problem of diabetes and obesity has reached epidemic proportions and like NCDs in general, requires drastic, collective action and commitment from all stakeholders, to tackle the problem. The most shocking part in all of this is that many of these diseases are preventable since their development is linked to diet and lifestyle choices. So by changing what we do, we can help reduce the risk of getting these debilitating diseases.
The seeds for this article were sown through a chance discussion during the Geneva Health Forum in April 2012 about why drinking too much soda was bad for our health, and during which I realised that I wasn't able to answer this question fully, despite being aware of the growing evidence of sodas' potential negative impact on health.  Several months later, I was able to learn more about obesity and diabetes and how this is related to diet and lifestyle choices, including the role of sugary drinks, during a course on prevention strategies for NCDs at Oxford University.
From a public health perspective, I am convinced that NCDs will continue to feature higher on both the health and political agendas in both developed and developing countries because it is a vast and complex multi-factorial global problem requiring all stakeholders to take some very difficult decisions and action which may be met with resistance from the food and drinks sector.  Despite the complexity underlying NCDs and their risk factors, it is nevertheless possible to bring about positive changes provided the political will is there and all stakeholders are committed to reducing NCDS. The role of individuals is vital in the fight against NCDS because in your everyday roles as consumers of food and drink, as parents or teachers of school children, as employees or employers, you can help bring about the necessary changes to reduce NCDs. Key to this is understanding the issues and using your collective and powerful voice to apply pressure to bring about the changes urgently needed to protect the health of current and future generations.
See the full article here.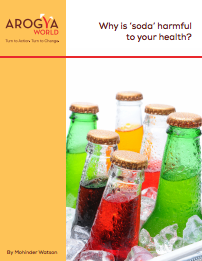 Stop the presses….
Just as we were putting the finishing touches on this article, a large scale study involving 27,058 men and women across 8 European countries has been published by the InterAct consortium led by Dr. Dora Romaguera at the Imperial College School of Public Health, London, showing a 22% increase in the risk of developing type 2 diabetes from drinking just one 12 oz can of soda a day. When people's weight, height and what they ate were taken into account, this risk decreased slightly to 18% but it is still an important finding. Whilst these results do not conclusively prove that drinking sugary drinks daily causes type 2 diabetes, they do help strengthen existing scientific evidence, including the points we've discussed throughout the article.
Writing about the harmful effects of soda and working with Arogya World has been a rewarding experience. In particular I am indebted to Thea Joselow, Head of Arogya World's social and digital media, for her valuable editorial assistance and for improving the formatting and readability.. I hope readers will find this article informative and thought provoking.
Mohinder Watson