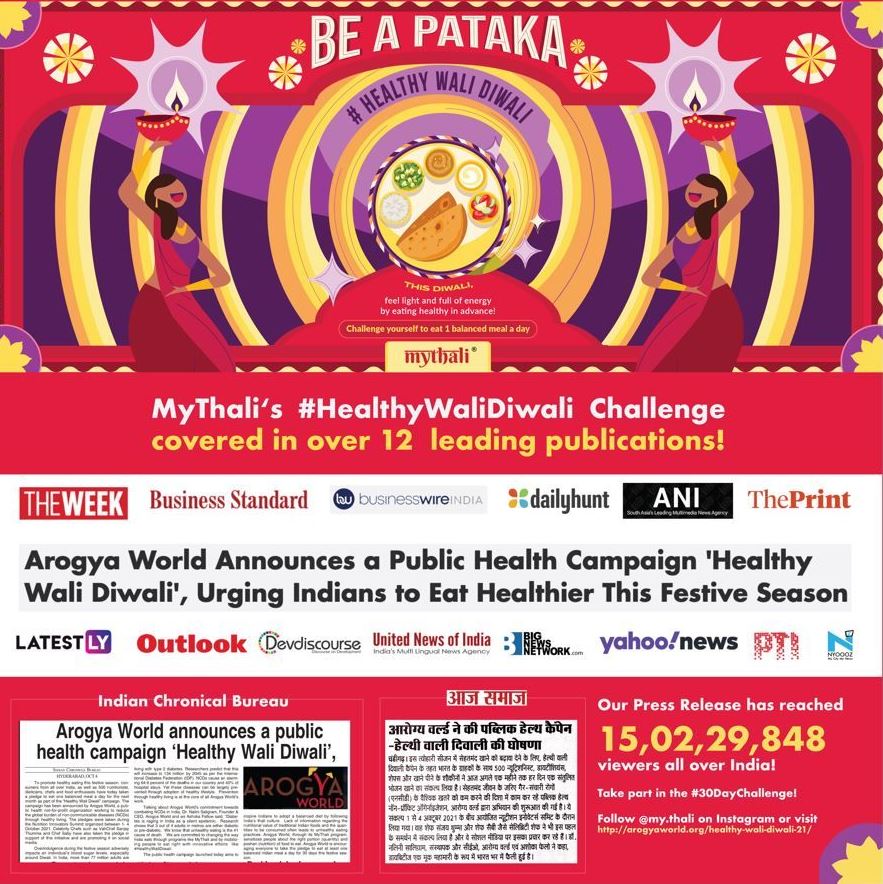 To promote healthy eating this festive season, Arogya World launched the "
Healthy Wali Diwali
" campaign at the
Nutrition Innovators Summit on Oct 4th.
500+ dietitians and nutritionists immediately committed and signed the #HealthyWaliDiwali pledge during the summit, creating a ripple effect within their ecosystem.
Proud to share that within 2 weeks of launch, consumers from all over India,
influencers, chefs, and food enthusiasts
, are a part of this movement –
taking a pledge
 to eat one balanced meal a day for the next month, in advance of Diwali while following India's thali culture.
"As we traditionally start the Diwali season by cleaning the house one month before the festival, we ask people to detox and cleanse from within as well one month before Diwali by participating in our 30-day challenge towards a 'Healthy Wali Diwali'. Let us find healthier ways to celebrate while keeping traditions alive," said Meeta Walavalkar, Chief Program Officer, Arogya World.