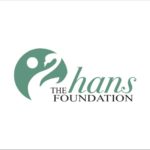 Arogya World is thrilled to announce a significant new commitment from the Hans Foundation to advance our diabetes prevention work in India. Specifically, the Hans Foundation's grant of $90,000 a year for three years will support our mDiabetes and Healthy Schools programs, helping us take diabetes prevention to hundreds of thousands of Indians where they live and learn.
The Hans Foundation is one of the largest supporters of non-profit organizations in India focused on improving health, education, and livelihoods in scalable and replicable ways. We met Hans through the Clinton Global Initiative; they were fellow partners on last year's mhNOW Commitment.
"We were impressed with the past results and chose to fund both of the proposals Arogya sent to us," said Paul Glick, Director of Grant Management from the Hans Foundation. "Arogya's values and approach align very closely with our own-we believe it is critical to bring scalable health solutions to India."
"We are so grateful to Hans for their multi-year support, and for helping us forge exciting new relationships with legendary healthcare icons such as Aravind Eye Hospitals," said Nalini Saligram, Founder and CEO of Arogya World.
Support from Hans will allow us to expand our successful mDiabetes program, to 300,000 patients and family members over three years at Aravind Eye Hospitals. This win-win partnership may be able to prevent needless blindness by preventing one of its causes: diabetes. Since our previous work with Nokia had shown at least 15% improvement in health behaviors, we expect that 45,000 or more people will improve their health behaviors by the completion of the project. Meeta Walavalkar will be heading up this initiative in India.
Mr. Thulasiraj Ravilla, Executive Director LAICO, and Director of Operations for Aravind Eye Care Systems, said: "Aravind is happy to partner with Arogya to play a role in preventing risk factors that can lead to visual impairment. The mDiabetes program aligns with our vision and we are happy to provide such a program to our patients and their families."
The funding will also allow us to scale our Healthy Schools work ten-fold. We have so far educated 10,000 children on diabetes prevention through our 2-year Healthy Schools program. Over the next three years and as part of our commitment to Hans, we will educate more than 100,000 school children in grades 6-8 using our compelling age-appropriate activities that have previously shown 14% improvement in health behaviors. Rajat Gupta and Nandini Ganesh will work on this program. Erin Justen was instrumental in securing the Hans grant for us.
Pamela Yih, Arogya World's CFO, commented, "This support from Hans is setting Arogya on an exciting growth and impact trajectory."
Finding inspiration unexpectedly while observing the process innovations of fast-food chain McDonalds, Aravind founder Dr. Venkataswamy routinized eye care using an assembly line concept, and in doing so has created a way to provide top quality eye care at a very low cost, serving patients that can afford treatment as well as the very poor who cannot. Founded in 1976, Aravind Eye Care System treated more than 4 million patients in the past year, and performed 463,124 surgeries of which 220,880 were provided free or at steeply subsidized prices. Declining eye health is one of the key consequences of uncontrolled diabetes. Aravind will help us bring our diabetes prevention messages to motivated patients and family members.
We are excited to bring further updates on this project in the coming months.