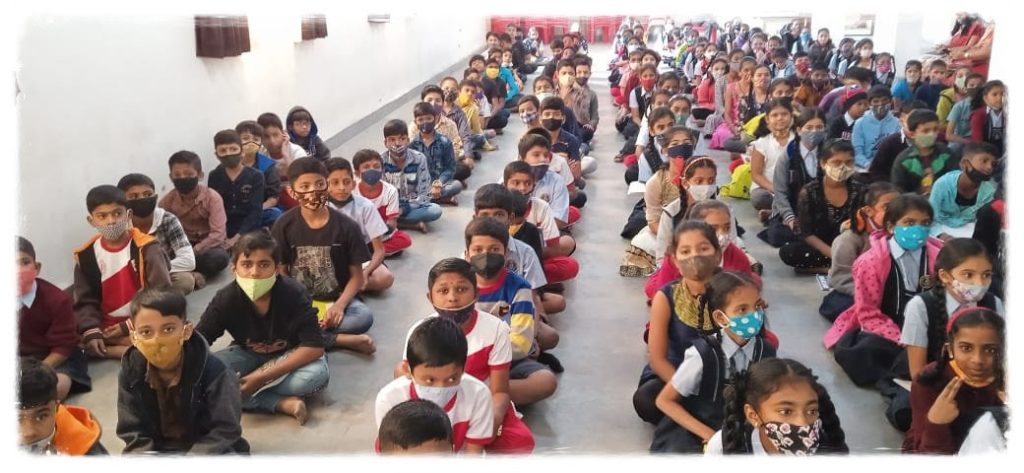 As we enter this season of gratitude and giving, the Arogya World team is reflecting on the energizing year, the progress, and the impact we've made that was only possible thanks to our generous donors like you.
Your support has helped us empower over 750,000 middle school kids across India to live healthier lives, but while we are making great strides, our work is far from done.
We hope we can count on your continued support to give more kids like Soumyadeep the gift of health this holiday season.
Soumyadeep completing a Healthy Schools activity 

Soumyadeep is 14 years old and lives in the village of Ashta, West Bengal with his parents.

Before participating in Arogya World's Healthy Schools Program, he was one of the 75% of adolescents in India getting insufficient physical activity.

Soumyadeep's mother said, "He woke up late and went to school without eating breakfast. He spent all of his time watching television or playing on his phone, and would only eat junk food."

But after participating in our Healthy Schools activities, Soumyadeep says he was inspired to make positive changes; he began waking up earlier, eating breakfast, and playing with his friends instead of just watching television. And he is not alone; 15.7% of children increase their daily vegetable intake as a result of our programming.

Without access to Arogya World's critical healthy lifestyle education, it is likely Soumyadeep would become one of the millions of Indians who develop diabetes in their 30s, leading him to a lifetime of complications, suffering, and financial hardships from the disease.
Please contact Jackie at jackie@arogyaworld.org to find out if your employer has a matching gift program?

Arogya World is a U.S.-based 501(c)(3) (EIN number 27-2091051) nonprofit organization, committed to changing the course of chronic disease. Contributions made to Arogya World are tax-deductible to the full extent permitted by the law.