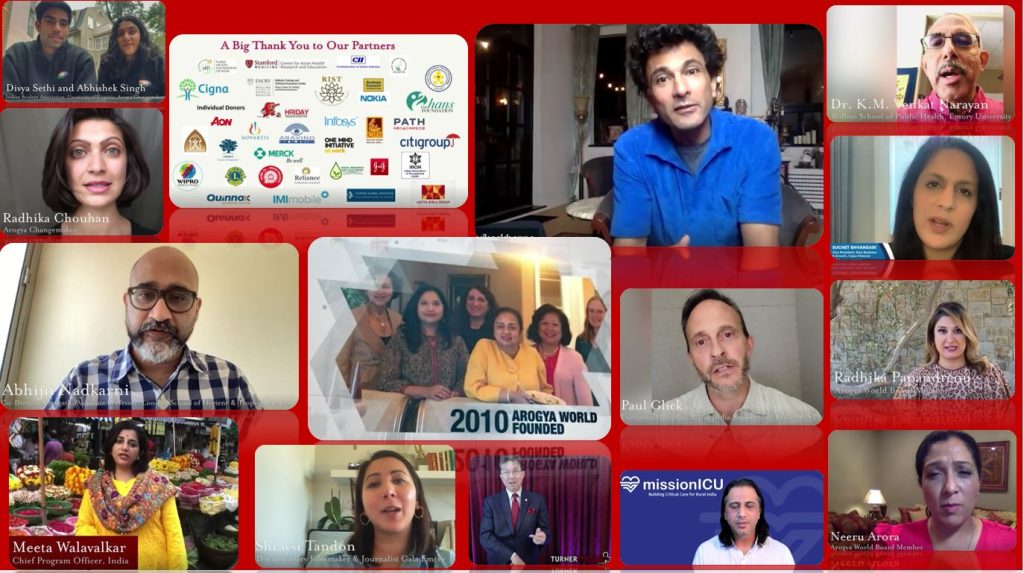 Arogya World's successful 2021 Gala, (a perfect balance of head and heart, someone called it), touched an emotional chord with everyone with its theme – Catalyzing a Healthier Next Generation. We launched a wonderful new initiative, Arogya Changemakers, and the featured young people captivated everyone. People also appreciated hearing directly from our COVID Fund grantees. A big thank you to our generous supporters. We raised USD 210,000, which will all go towards scaling our programs in India. 
A key session was Nalini Saligram's candid conversation with Michelin Star Chef Vikas Khanna which unpacked the impact of food on health, on World Food Day, and also discussed giving back.
Here are some of Vikas Khanna's Gems:
Healthy eating is a planned effort, and not casual or circumstantial.
Looking at the wisdom of our ancestors, and the traditional way of eating balanced meals is quintessential. 
As a warrior, it may be ok to fail, but one should not be a quitter. 
Don't just touch one point. Make every effort to complete the circle by giving back. 
Vikas Khanna's words inspired everyone to reflect on the way we each live, to think about our responsibility as concerned global citizens, especially in times like COVID, when our country and people need us the most.
Click here to watch the conversation
.