"The Psychology of Satiation" Webinar with Chef Ryan Hutmacher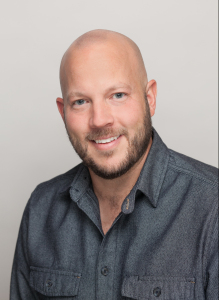 On May 23 at 11:30 am EST, celebrated former WeightWatchers chef and founder of Centered Chef Ryan Hutmacher will highlight culinary skills to make meals more healthy, especially ways to reduce salt, accompanied by a live demo of the cooking technique. He will share a recipe with us as well!
Learn simple decision-making strategies that influence eating satisfaction while still nourishing you.
• Understand what influences us to feel nourished AND satisfied
• Learn how texture, flavor, color and temperature enhance can our eating habits
• Understand techniques that elevate eating enjoyment
Register for this Webinar here!
Learning to eat well can be a challenge. Because many of us associate healthy eating with flavorless foods that don't satisfy. When we lose the enjoyment that eating brings us, we lose the motivation that fuels our health goals. In this lesson, we'll crack the code on understanding what behaviors and patterns will support and influence you to fill up on the foods you need and the flavors you love!
—–
About Chef Ryan

Ryan Hutmacher is an award-winning chef, thought leader and speaker. Ryan uses cooking and coaching to help people "get unstuck and improve their mood" through his blog WellBeyondFood.com.
As founder of Centered Chef, his training programs support employee wellness and patient care initiatives. His works have been featured on the TODAY Show and TEDx stage.
Ryan won the nationally televised cooking competition "The Search for the Weight Watcher's Chef" on ABC's The CHEW, where he went on to serve as the "First-Ever Weight Watchers Chef" and national spokesperson from 2014-2019.