During this uncertain and tense time, we want to help people in the US and around the world, including India, cope better with COVID and explore links to NCDs and NCD prevention and matters related to our core mission. Bringing you insights from top experts, we will cover issues and topics we care deeply about including underlying diabetes, mental health, healthy cooking, impact on women, etc. Look for something interesting from us each month. Upcoming webinars to help you emerge stronger:    
Diabetes and COVID-19
with Dr. Venkat Narayan, Emory University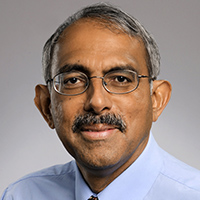 On June 6 at 11.30 am EST, renowned expert Dr. Venkat Narayan from Arogya partner Emory University will discuss different aspects of diabetes and COVID-19, including:
1. Why underlying diseases like diabetes puts one at higher risk for COVID and its complications.
2. What diabetics should do in this era to better protect themselves.
3. Ethnic/Race differences with respect to underlying NCDs and risk for COVID.
4. Will healthy lifestyles that can help prevent NCDs, also perhaps protect us from Covid and the next pandemic?
About K. M. Venkat Narayan, MD, MSc, MBA
Ruth and O.C. Hubert Professor of Global Health and Epidemiology | Rollins School of Public Health, Emory University
Professor of Medicine | Emory University School of Medicine
Dr. Narayan is formerly chief of the diabetes science branch at the US Centers for Disease Control and Prevention (CDC). Prior to this, he was an intramural scholar at the National Institutes of Health (US) and in the faculty at the University of Aberdeen, Scotland. Dr. Narayan is noted for substantial, multidisciplinary work in diabetes and noncommunicable diseases (NCD) public health. He has been involved in several major national and international multi-center epidemiological studies, public health surveillance, translation research, and intervention studies.
Dr. Narayan is a member of the US National Academy of Medicine, and is Fellow of the Royal College of Physicians of Ireland, Fellow of the Faculty of Public Health Medicine, UK, Fellow of the American College of Physicians, and Fellow of the American Heart Association. He won the American Diabetes Associations' Kelly West award for outstanding achievement in epidemiology in 2015, Danish Diabetes Academy Visiting Professor award 2015-17, Government of India, Jawaharlal Nehru Chair 2016, and Emory University's Mentor of the Year award in 2011.
PREVIOUS WEBINARS
COVID-19's Mental Health Fallout
with Garen Staglin, Founder, One Mind and One Mind at Work
May is Mental Health Month. We had an excellent discussion May 12 at 11:30 am EST on COVID-19's Mental Health Fallout. Garen Staglin, Founder, One Mind and Arogya partner One Mind at Work, discussed the effects on mental health, and ways to emerge resilient. Staglin is a dynamic leader mobilizing CEOs in the US and around the world to tackle mental health at work.
About One Mind Influenced by their son Brandon's schizophrenia diagnosis, Shari and Garen Staglin launched One Mind in 1995 to bridge the gaps that they saw in mental health research funding and patient support. Since then, One Mind has become a leading mental health non-profit that catalyzes comprehensive action across the scale of the brain health crisis, working from science to patients to society. Moving towards its vision of HEALTHY BRAINS FOR ALL, One Mind is accelerating treatments and cures for mental disorders and providing hope to patients and their families.
Garen K. Staglin is a private equity and venture capital investor, mental health advocate, and owner of the acclaimed Staglin Family Vineyard, in Rutherford, Napa Valley, California.  He has been involved in companies in the transaction processing services and payment technology industries for more than 30 years. He and his wife founded the International Mental Health Research organization in 1995 and have raised over $200 Million to find the causes and cures for mental illness.  In 2009, together with actress Glenn Close, they founded BringChange2Mind.org to raise awareness and decrease stigma for people who suffer from mental illness.  In 2010, he and Congressman Patrick Kennedy created and founded the One Mind for Research Campaign where he serves as Co-Chairman.
"The Psychology of Satiation" Webinar with Chef Ryan Hutmacher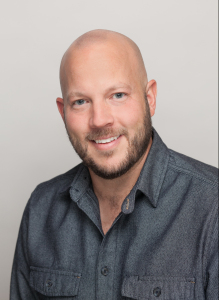 On May 23 at 11:30 am EST, celebrated former WeightWatchers chef and founder of Centered Chef Ryan Hutmacher will highlight culinary skills to make meals more healthy, especially ways to reduce salt, accompanied by a live demo of the cooking technique. He will share a recipe with us as well!
Learn simple decision-making strategies that influence eating satisfaction while still nourishing you:
• Understand what influences us to feel nourished AND satisfied
• Learn how texture, flavor, color and temperature enhance can our eating habits
• Understand techniques that elevate eating enjoymentLearning to eat well can be a challenge. Because many of us associate healthy eating with flavorless foods that don't satisfy. When we lose the enjoyment that eating brings us, we lose the motivation that fuels our health goals. In this lesson, we'll crack the code on understanding what behaviors and patterns will support and influence you to fill up on the foods you need and the flavors you love!
About Chef Ryan
Ryan Hutmacher is an award-winning chef, thought leader and speaker. Ryan uses cooking and coaching to help people "get unstuck and improve their mood" through his blog WellBeyondFood.com.As founder of Centered Chef, his training programs support employee wellness and patient care initiatives. His works have been featured on the TODAY Show and TEDx stage.Ryan won the nationally televised cooking competition "The Search for the Weight Watcher's Chef" on ABC's The CHEW, where he went on to serve as the "First-Ever Weight Watchers Chef" and national spokesperson from 2014-2019.