Diabetes and COVID-19 with Dr. Venkat Narayan, Emory University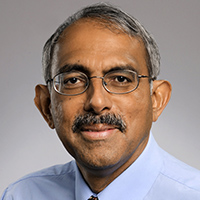 On June 6, renowned expert Dr. Venkat Narayan from Arogya partner Emory University

discussed different aspects of diabetes and COVID-19, including:
1. Why underlying diseases like diabetes puts one at higher risk for COVID and its complications.
2. What diabetics should do in this era to better protect themselves.
3. Ethnic/Race differences with respect to underlying NCDs and risk for COVID.
4. Will healthy lifestyles that can help prevent NCDs, also perhaps protect us from Covid and the next pandemic?
Arogya World US board member Swati Chaudhary led a spirited discussion with Emory University's Dr. Venkat Narayan, one of the world's leading diabetes experts, to clarify our understanding of the links between diabetes, COVID and health inequities.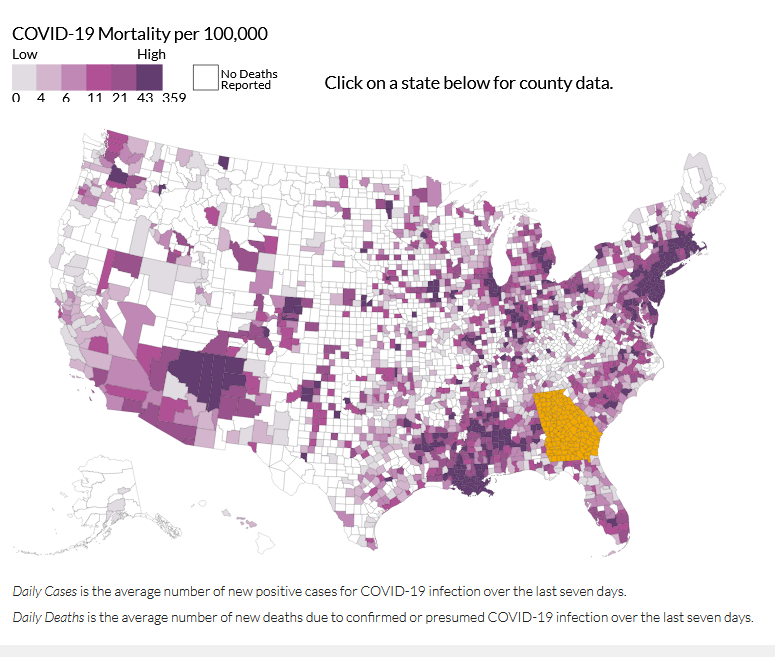 Some important learnings that emerged:
There are no clear data available to suggest that diabetes leads to higher susceptibility for COVID infection. But there are strong data to suggest that if people with diabetes get infected with COVID it may result in severe complications,  higher risk of hospitalizations, ICU admissions, even death.
A number of socio-economic factors also lead to health inequity – poverty, unemployment, poor access to healthcare, poor access to healthy foods, poor access to exercise and recreation facilities, socioeconomic vulnerability,  etc.
Emory has launched a COVID-19 Health Equity Dashboard (pictured above) that provides detailed info on COVID's impact in the 3,600-odd counties in the US.
Does race have a role in public health? Yes. There are clear links between underserved minorities  and poor neighborhoods, poor mental health, poor well-being, more stress, more NCDs, inadequate access to healthcare and poor access to healthy foods etc.   Racism is a complex issue that we as a society must address in a constructive fashion, at multiple levels, including at the public health and policy levels.  It is good that we have begun to acknowledge it.  That is a good first step.
About K. M. Venkat Narayan, MD, MSc, MBA
Ruth and O.C. Hubert Professor of Global Health and Epidemiology | Rollins School of Public Health, Emory University
Professor of Medicine | Emory University School of Medicine
Dr. Narayan is formerly chief of the diabetes science branch at the US Centers for Disease Control and Prevention (CDC). Prior to this, he was an intramural scholar at the National Institutes of Health (US) and in the faculty at the University of Aberdeen, Scotland. Dr. Narayan is noted for substantial, multidisciplinary work in diabetes and noncommunicable diseases (NCD) public health. He has been involved in several major national and international multi-center epidemiological studies, public health surveillance, translation research, and intervention studies.
Dr. Narayan is a member of the US National Academy of Medicine, and is Fellow of the Royal College of Physicians of Ireland, Fellow of the Faculty of Public Health Medicine, UK, Fellow of the American College of Physicians, and Fellow of the American Heart Association. He won the American Diabetes Associations' Kelly West award for outstanding achievement in epidemiology in 2015, Danish Diabetes Academy Visiting Professor award 2015-17, Government of India, Jawaharlal Nehru Chair 2016, and Emory University's Mentor of the Year award in 2011.