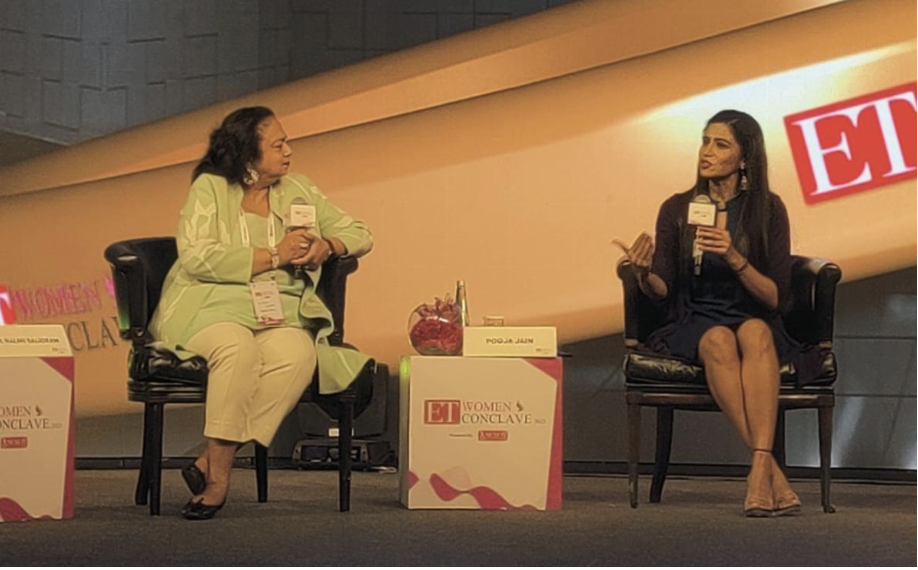 ET Women Conclave 2023, an initiative by Times Group, was held on April 9, 2023, where women leaders from diverse industries and backgrounds convened to tackle the most pressing issues affecting modern women. The Grand Hyatt, Gurgaon event proved to be a remarkable success, providing an impeccable platform for women to celebrate their strides and explore ways to increase their representation in the industry and management sectors.
The first panel discussion, titled 'Creating the change – overcoming internal barriers and shattering the glass ceiling,' moderated by Pooja Jain from ET Now, featured Anshita Mehrotra, Tripti Shinghal Somani, and Dr Nalini Saligram. They discussed various internal barriers women face while trying to succeed in their respective fields and how they can overcome them.
The audience was treated to a thought-provoking conversation between Gaur Gopal Das, an Indian Monk, motivational speaker and author, and Smt. Smriti Zubin Irani, Minister of Women and Child Development and Ministry of Minority Affairs. In addition, Vidya Balan, an acclaimed Indian actor, spoke about philanthropy, women's leadership, and personal growth.