Ebele Mogo is the president of Engage Africa Foundation – also on Facebook and on Twitter @engageafricafdt and @ebyral.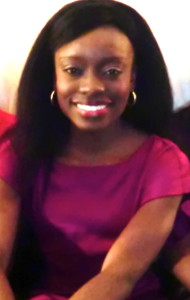 I am Ebele Mogo, the president of Engage Africa Foundation. I have quite an interesting story as I moved from the thriving metropolis of Lagos, Nigeria, to a much smaller city – Waterloo, Canada, to start university at the age of 14. Between then and now, I have earned a BSc in the Sciences from the University of Waterloo, an MSc in Global Health and Public policy from the University of Edinburgh, and have done work in research, community development, and exploring and acting on global and local emerging issues especially in the area of health.
Recently I and my team have embarked on the most fulfilling and challenging experience – doing something about the issue of non-communicable diseases (NCDs) in Africa. Growing up in Nigeria, I came face to face with the severity of the issue; from losing several loved ones and acquaintances to NCDs, to seeing women and their children pushed into dire poverty after their husbands died from NCDs, to seeing my classmate drop out of school because her father had died of cardiovascular disease.
During the course of my higher education, I had often felt very frustrated about how the growing problem of chronic diseases in Africa was largely understated in the academic and development spheres. It seemed there was no frame of reference for a conversation about chronic diseases in Africa, as the conversation had so far been dominated by infectious diseases which seemed to have become the 'comfort zone' where issues of health and development in Africa were concerned. This was quite frustrating for me until I realized my generation could do something about it.
At Engage Africa Foundation, our team consists of young people with diverse backgrounds ranging from human rights, to the sciences, to public health and information technology, all converging on our common desire to creatively and sustainably use the resources at our disposal to make non-communicable diseases a thing of the past.
It is our desire to do this through leveraging the power of social media, health promotion, and knowledge sharing and with an ever strong emphasis on prevention.
Recently we started a petition that aims to draw attention to the underestimation of chronic diseases globally. See the petition: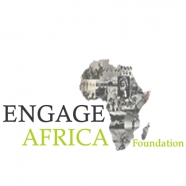 As you may know, chronic diseases are projected to overtake infectious diseases as the main cause of death even in developing countries. In the African continent where the family is usually the only 'social insurance,' once chronic diseases strike the breadwinners in their economically productive years as they tend to do, their dependents are pushed into poverty.
Non-communicable diseases not only cost the developing world trillions in dollars every year but also undermine all the great strides that have been made in fighting diseases, strengthening the health system and alleviating poverty. With the increasing impact of non-communicable diseases on health and economic growth, inadequate focus on reducing non-communicable diseases raises warranted questions about sustainability and equity in global health.
The Bill and Melinda Gates foundation are the largest funders of global health and we believe that if their priorities adequately represent the urgency of non-communicable diseases, then a more action-oriented conversation on the issue can be catalysed.
Our vision for this petition is to see the big players in global health specifically the Bill and Melinda Gates foundation, being the largest funders of global health initiatives make a prominent paradigm shift toward leadership in combatting chronic diseases as a global health priority.
I hope you will collaborate with us through proactively spreading the word about this petition among your network:
Thank you for making this happen.