Global health service leader, Cigna, has been a strong partner and sponsor for Arogya World since 2014. Our collaboration is rooted in a mission that is closely aligned – we work together to create a healthier, more secure world.
Cigna recently introduced a new employee benefit program, the Community Ambassador Fellowship, which allows selected employees to represent Cigna and engage in a project or activity that will positively impact the health, well-being and sense of security for individuals and communities around the globe.
Meet Elena Orozco (pictured below). Elena was selected to serve as one of Cigna's first Community Ambassador Fellows. This year, she will travel to India to help promote Arogya World's newest program, MyThali – a first-of-its kind program in India that has the potential to change the way people think about food and help them make healthy food choices.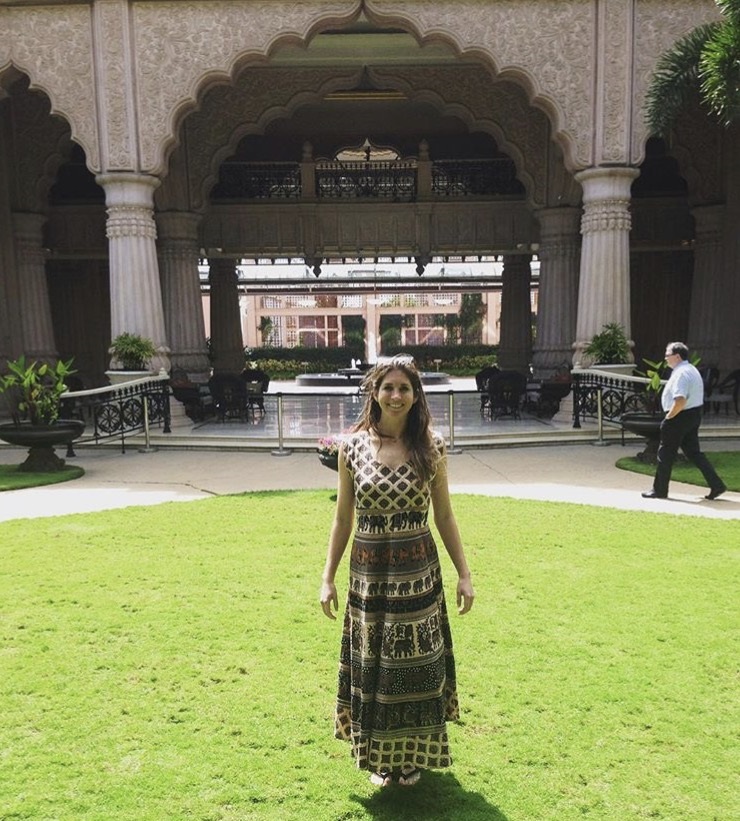 Elena shared that she grew up in a family that was focused on healthy living: her mom, a nurse, and her dad, a tennis pro and marathon runner, taught her the importance of eating healthy and regular exercise. She traveled to India for a business trip last year and saw firsthand how her colleagues got little-to-no exercise and were eating unhealthy foods. Elena says, "We work in a sedentary environment, so our lifestyle choices have even greater consequences. I feel fortunate that I had these healthy habits ingrained in me from an early age and now, I have the opportunity to work for a company whose mission aligns with my values. I left that trip to India with a desire to do more to help my colleagues and their families on their health journey."  
She learned about Arogya World through our prior work with the Cigna Foundation and contacted us to partner on an initiative that would promote MyThali in workplaces. We announced our partnership at the Healthy Workplace Conference and Award Event in Bangalore and now, Elena is working closely with our program director, Jayanthi Krishnamachary, to help employers create promotional campaigns that will bring more awareness and education around healthy eating—using MyThali as the tool that will drive lasting change.