Berklee Indian Ensemble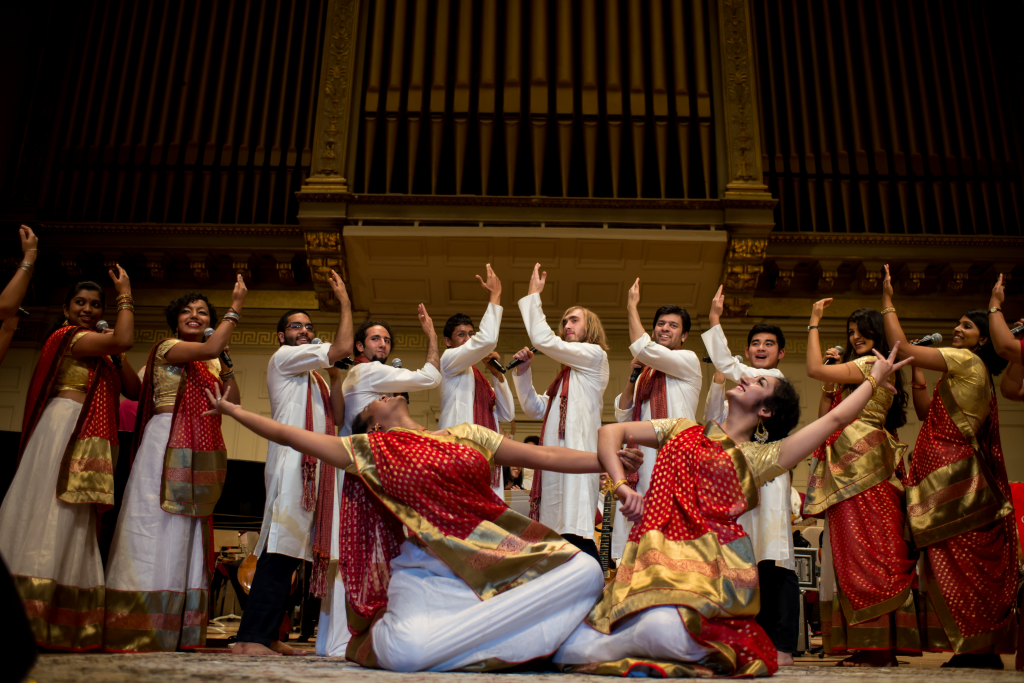 183 million hits. Musicians from 51 countries. Indian music in all its forms. 
What started out as a class at Berklee College of Music in 2011, has become one of the hippest new global acts that has emerged from Boston: The Berklee Indian Ensemble. Founded by Indian Berklee faculty member, Annette Philip, the Ensemble provides an open and inclusive creative space for musicians from all over the world to explore, study, interpret, and create music influenced by the rich and varied mosaic that is Indian music today. 
With high profile collaborations featuring artists like A.R. Rahman, Ustad Zakir Hussain, Shreya Ghoshal, Shankar Mahadevan, Vijay Prakash, and Clinton Cerejo, the ensemble is world-renowned for its global Indian sound that honors traditions while boldly experimenting with cross-pollination of genres, cultures, and multidisciplinary art forms. 
A viral sensation with over 183 million views, accounting for 51% of Berklee's total YouTube views, the Ensemble was in such high demand globally that a professional touring entity was created that has headlined international music festivals, and consistently hosted sold-out productions with LED (Live Experience Design) and cutting edge technology partners (Intel, Google Tilt Brush), providing students with real-world experiences, a close-knit community, and personalized holistic mentorship.
The Berklee Indian Ensemble was also the driving force behind the idea of Berklee India Exchange (BIX), an institute at Berklee that serves as a platform, conduit, and incubator for Indian art and culture through concerts, residencies, original content, tours, workshops, and scholarships leading to advancement opportunities for artists around the world. Funded solely by philanthropy, BIX has become home to artists from all over the world; becoming an influencer and thought leader in the ever-evolving global music industry.
For more information: 
Listen: bit.ly/BIEmusic  
Explore: berklee.edu/bix  
Contact: indiaexchange@berklee.edu