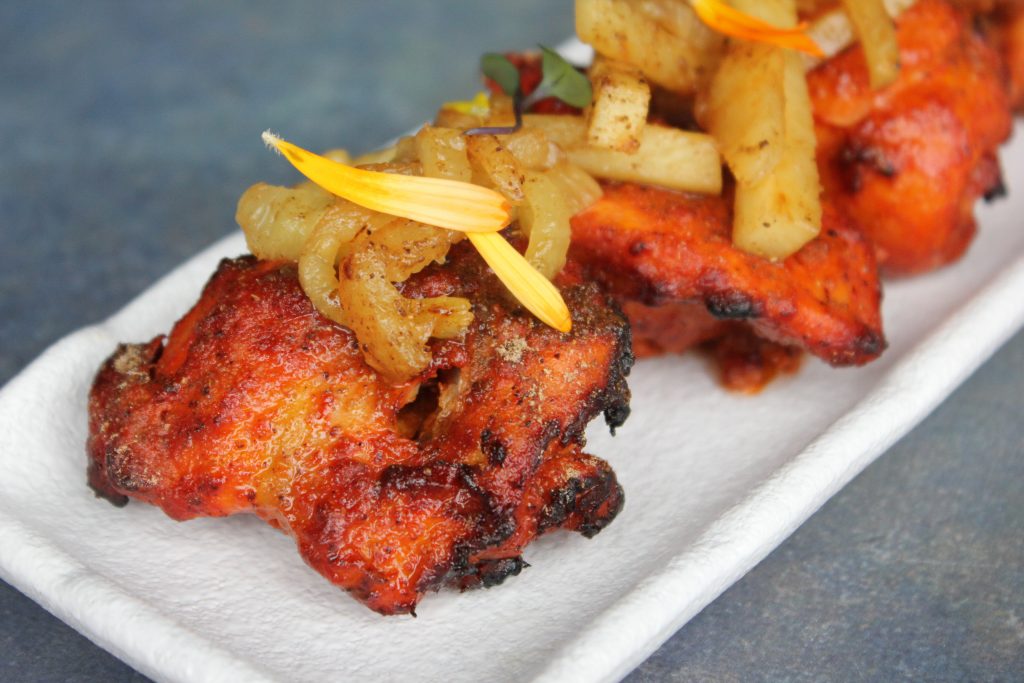 Celebrated Chef Manish Tyagi of San Francisco's August (1) Five restaurant and owner Hetal Shah will join us Friday, September 25 at 11:30 am PST/2:30 pm EST for a delicious talk on Indian spices and their health significance, plus a demo of a healthy tandoori kebab recipe!
Five reasons to try August (1) Five's Kebab recipe at home:
What's better than a fancy Friday night starring kebabs? Add a side of tossed greens or learn to make your own raita for a hint of cool. It's the perfect start to a lovely long weekend.
Leftovers shimmy their way to a lunch salad for the family on Saturday. May we suggest a cilantro yogurt dressing?
Make it a sandwich! Slice the chicken kebab, spread some mayonnaise spiked with fresh mint and cilantro on your favorite bread. Finish with some lettuce & tomatoes. Ah, bliss.
More leftovers? Make a mean taco/burrito with cilantro rice, black beans, topped with pickled onions & cilantro yogurt sauce.
Last but not the least, the dish happens to look great on Instagram!