By Usha Chander, Arogya World
This year, Arogya World introduced a new Tobacco-free Worksite Challenge award to further strengthen the commitment of employers towards employee health and wellness. Arogya World has recently collaborated with Global Smoke-free Worksite Challenge, a global, multi-sector initiative, that assists employers in making their worksites tobacco-free. The goals of the Challenge are to protect employees from second hand smoke and help those who use tobacco to quit.
It is a well-known fact that tobacco use, a modifiable behavior and the foremost cause of preventable death, triggers a wide range of chronic diseases including several types of cancers, as well as heart and lung disease. The total number of premature deaths caused by tobacco use and exposure to tobacco products is projected to go up to a billion in the 21st century.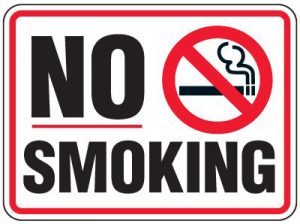 Arogya World has embarked upon the important mission of encouraging all its Healthy Workplaces to take up the Tobacco-free Worksite Challenge. The challenge not only offers great potential to enhance our first and mandatory criteria (a "No Tobacco Use" policy), but also assures employees that the company cares. The toolkit from the Global Challenge, designed to promote smoke-free air policies and provide the basic elements of an effective smoke-free plan, allows us to help companies in designing and achieving a tobacco-free worksite in a systematic way. Proper implementation requires planning and coordination and this tool kit provides senior leadership and staff easy-to-follow steps on becoming tobacco-free, along with effective advice on how to deal with non-compliance issues. We train the companies on all the steps from a comprehensive checklist included in the toolkit.
This year, five pioneering Healthy Workplace companies from varied sectors have enthusiastically taken up the Challenge and have come up with a timeframe for implementation. They are keenly considering the action points suggested in the toolkit and are adapting it to fit their unique circumstances. All five companies are in different stages of implementation, working towards providing an environment that promotes healthy behavior and reduces exposure to second-hand smoke. The challenge not only facilitates putting in place a robust tobacco-free policy, but also protects the individual employee and his/her family's right to breathe clean air, which takes precedence over any possible right of smokers to pollute the air other people breathe.
Arogya's Tobacco-free Worksite companies will be recognized at our Healthy Workplace Conference & Award event on November 9 in Bangalore.
To become a Tobacco-free Worksite, please contact nandini@arogyaworld.org or 9663731122.