In an interview with the Together Women Rise team, Dr. 
Nalini Saligram
 spoke about the importance of partnering on a project that improves health behaviors and the lifelong nutritional status of underprivileged, rural adolescent girls in India. She highlighted that 
Arogya World
's model is innovative, delivering prevention education into the community where people live, learn, and work.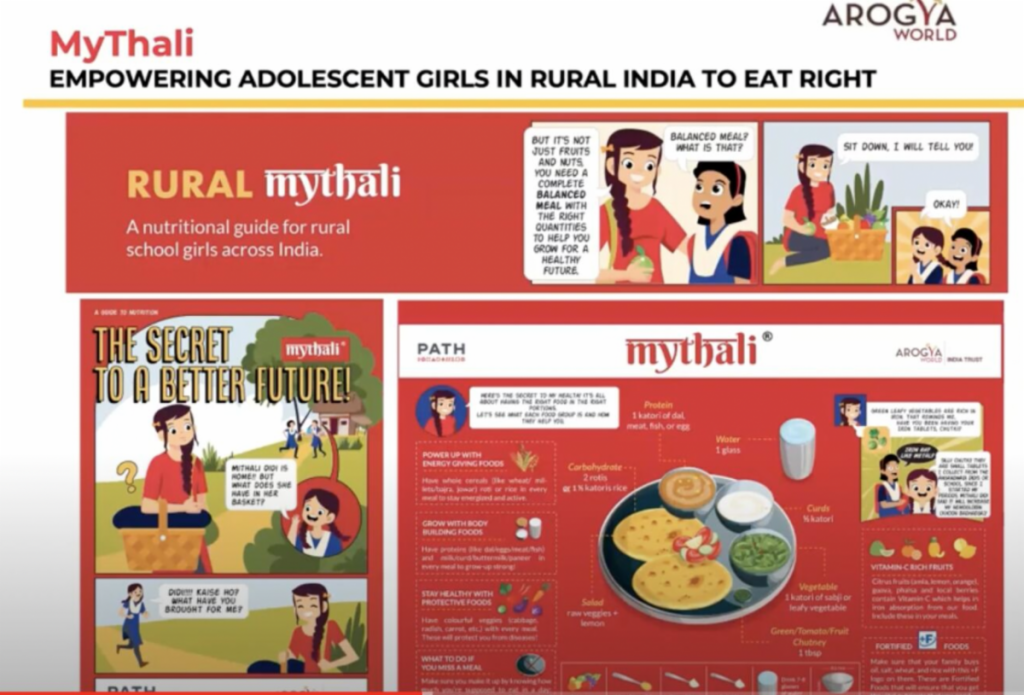 The science-based program focuses on adolescent girls – a key stage in the life cycle of nutritional poverty. In addition to making healthy lifestyle choices themselves, the girls are empowered to steer their current and future families and communities to adopt these habits.
We also took part in detailed Q&A sessions with members of the RISE community. We are grateful for the support of these American women and salute them for their commitment to lift up women and girls around the world.