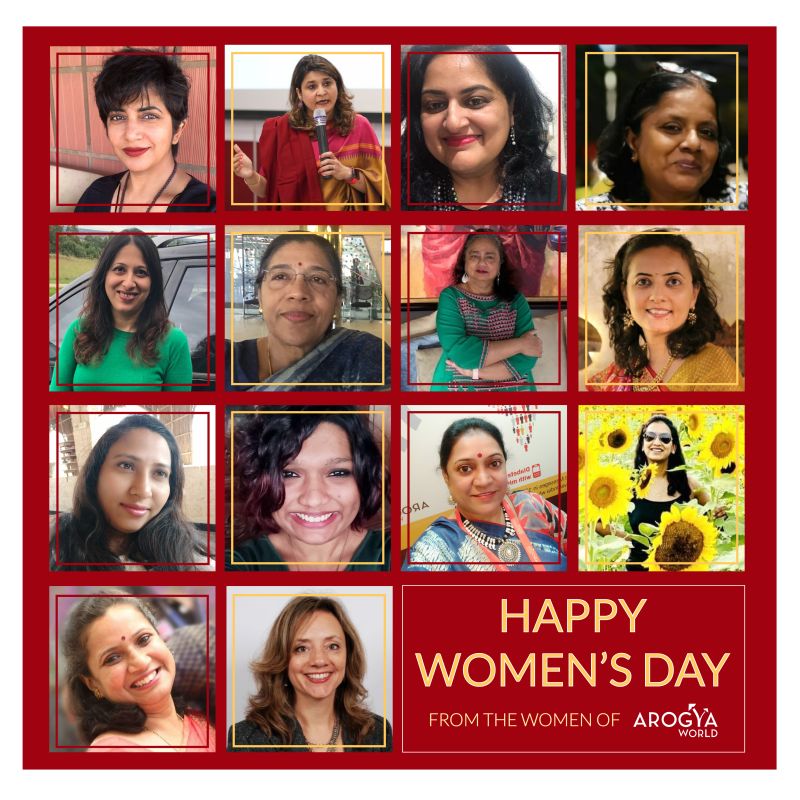 Empowering women for change
International Women's Day is marked each year on March 8. It is a special day for us as it is our birthday.  As an organization, we celebrated March 8 this year with a series of LinkedIn and social media posts on the amazing women of Arogya and their personal words of inspiration. We were also honored to have the reflections of Arogya board members Deepa Prahalad and Nalini Saligram, about NCDs and their impact on women featured at  Thinkers50 and on Foresight Global Health.
Arogya World has seen and studied the impact of NCDs on women's lives through a huge grassroots 10,000 women's survey done some years back. This global survey showed that women were disproportionally impacted by NCDs as patients, mothers, and caregivers.  The caregiving burden on women is something that bothers us deeply and we are often invited to talk about it.  COVID has only exacerbated the issue for many women. We call upon governments, employers, and civil society organizations to address the gender and other fault lines revealed by COVID and really help the world build back better.
Our mission is to help people live happier, healthier lives free of disease. We will continue to support and empower women to use their voices to prevent non-communicable diseases through health education and lifestyle changes in their own homes and communities.
International Women's Day: Deepa Prahalad and Nalini Saligram – YouTube
https://foresightglobalhealth.com/reflecting-on-women-and-ncds-in-covid-19-times/