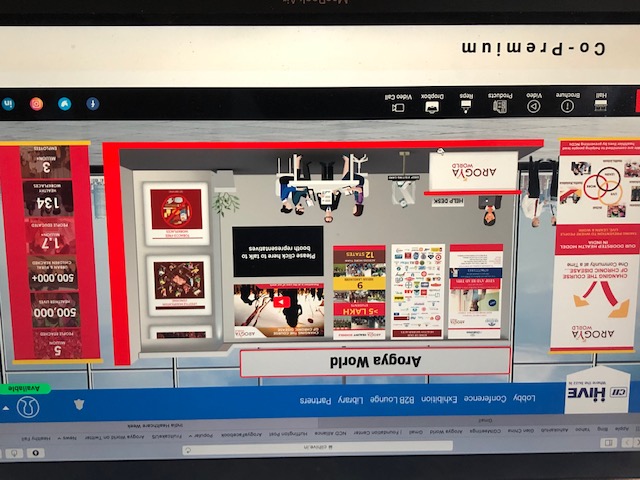 Arogya World participated as institutional partner in Confederation of Indian Industry (CII)'s Healthcare Week, August 17-21. The digital public health conference aimed to redefine the healthcare ecosystem in India and attracted nearly 2,500 participants.
Arogya World set up a virtual stall showcasing our
programs
in the multi-sector digital health exhibition and knowledge platform, featuring stakeholders from across health industries and several pharmaceutical, biomedical, health institutions.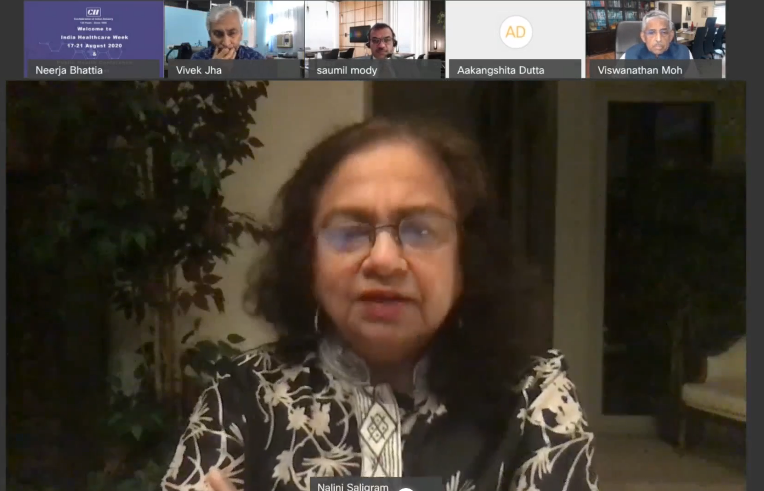 Nalini Saligram participated as an esteemed panelist in the plenary session, "Non Communicable Diseases." She shared her progressive thoughts on how civil society can converge to help achieve India's 25X25 – reducing mortality from NCDs 25% by 2025.
We also networked with other participants and like-minded institutions and were able to explore and facilitate new partnerships.
This conference also gave us an opportunity to learn about current trends and practices on public health in India, with many innovative ideas shared.