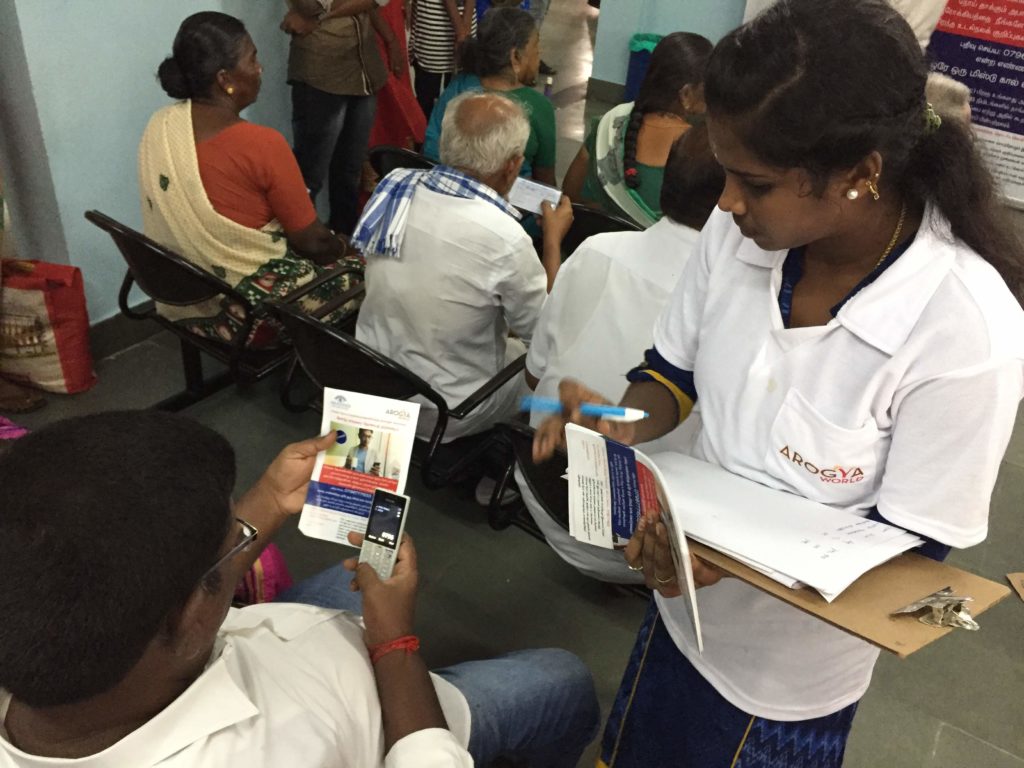 Arogya World is excited to announce the start of a new project at LV Prasad Eye Institute (LVPEI), to implement mDiabetes, our text message-based diabetes prevention program, among 100,000 people in the villages around Hyderabad. "We are grateful for the continued support from Rural India Supporting Trust, and are eager to see if the combination of local language text messages with additional health education delivered in the community setting, can help people improve their health," said Arogya's Nalini Saligram. "We are also really thrilled at the chance to work with Dr. Padmaja and her team from the legendary LVPEI".
The project kicked off on March 11, 2021, and is expected to be completed by 1Q 2023.
LVPEI will collaborate with Arogya on project design, material development, training, etc. LVPEI frontline staff will deliver several health talks, and reinforce each week's diabetes prevention messages in the community. They will also aid in data collection. Arogya's implementation team includes our program chief Meeta Walavalkar, and Dr. Sandhya Ramalingam who heads our Evaluation efforts, and others.
Previously Arogya implemented mDiabetes in 1 million Indians with Nokia as a Clinton Global Initiative commitment, and published results.
We have also completed the program in 2020 in 300,000 consumers in the Aravind community in Tamilnadu, with RIST support. The program is currently ongoing in multiple states with Ambuja Cement Foundations and Lions as partners.