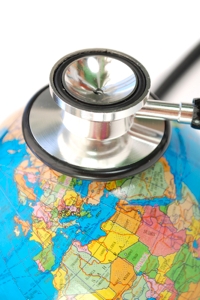 This week, the chronic disease community is watching closely and waiting anxiously for the UN Summit Modalities Resolution, in which the United Nations General Assembly will determine the format of the UN Summit on Non-Communicable diseases (NCDs) to be held in September 2011. This summit marks an unprecedented opportunity to raise the profile of these devastating diseases and will bring together leaders from around the world for concrete action on NCDs.
The NCD Alliance is hard at work advocating for this to be a two-day summit – so that world leaders can give enough time and attention to NCDs. We wholeheartedly support their efforts and believe that two days are necessary to give due deliberation to these weighty issues.
The proposed roundtable topics for the 2-day UN Summit include:
Implementation of NCD prevention strategies
NCD control strategies with access to essential medicines and technologies
Strengthening national capacities to address NCDs
Fostering international cooperation to address NCDs
The NCD alliance is working tirelessly to make the most of this incredible opportunity in the fight against NCDs, and we offer them our support. They have issued a call to action, inviting supporters to write letters to their ambassadors and health ministers, request meetings with their officials and to ask their heads of state to attend the summit in September. Learn how you can help:
We refuse to sit on the sidelines. The UN Summit is a pivotal opportunity to raise the profile of chronic disease globally, an opportunity we cannot afford to miss, and we encourage you to add your voice to those asking for a 2-day Summit and advocate for NGO involvement in the UN Summit today.