2018 Chicago Gala Auction Items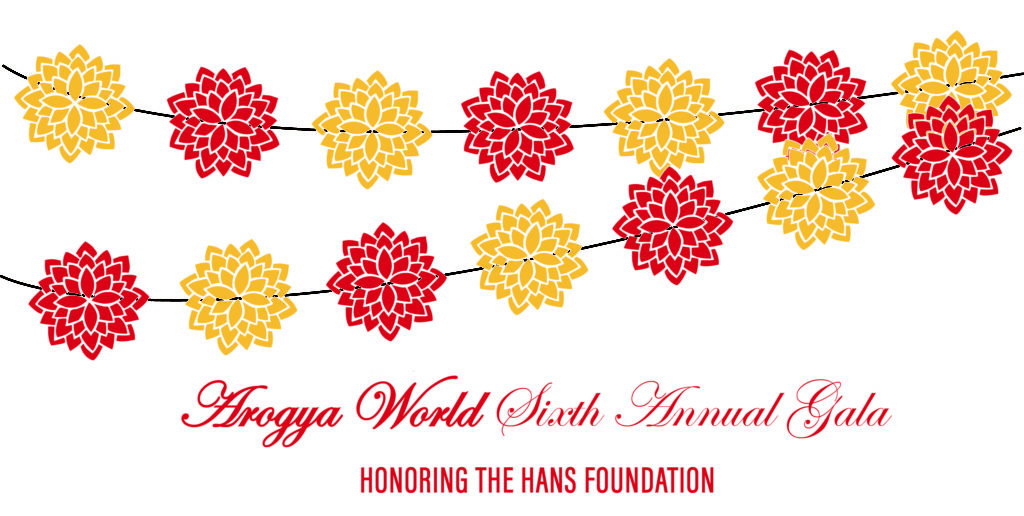 We are excited to share a number of enticing packages to be auctioned at our annual gala in Chicago on Friday, April 27, 2018! The auction is always a fun and exciting part of the evening and this year will be no different. From fine wine to original artwork to trips and personal care, your bid will help make people in India and the U.S. live healthier lives. In fact, it takes about $.50 to help us reach one person with our programs. A pretty cost-effective solution! See more info on the impact your bid will make below the auction items below. If you can't be there in person, you can still bid by emailing events@arogyaworld.org before 2 pm on Friday, April 27, 2018.
Exclusive Sommelier Guided Tasting Experience for Ten with Certified Wine Professional from Italics, a High-end Napa Winery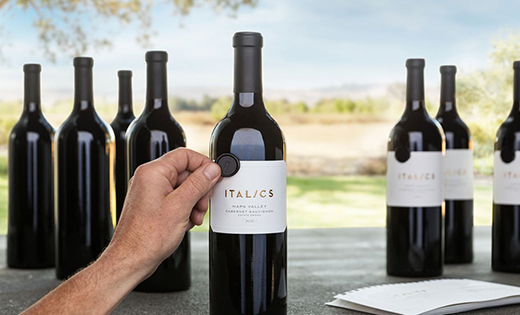 We're bringing Napa Valley to Chicago just for you! Treat yourself and nine guests to an exceptional evening with a professionally guided tour of top wines from Italics!
Located in Coombsville east of downtown Napa, Italics Winegrowers is a luxury producer of Bordeaux varietals and blends from Napa Valley. The winery employs estate winemaking to highlight the best of what Napa Valley has to offer.
The Italics portfolio offers tasters the opportunity to experience the breadth of Bordeaux varietals that grow on their Coombsville estate. But their ambition doesn't end at the property line; they also produce Appellations, a wine blended with fruit from each of Napa Valley's AVAs. Oakville, Rutherford, St. Helena… Spring, Diamond and Howell Mountain—they're all represented in this unorthodox and deeply satisfying wine.
Italics' highest volume wine, the estate Cabernet, is about 500 cases. Everything else is minuscule—two to ten barrels' worth at the most. So, not only will you and your guests increase your wine knowledge you will also sample exquisite and rare wines. The tasting will take place at a convenient, downtown Chicago location on a date to be mutually agreed upon with the donor and the winery.
Four Nights South of the Border at Club Regina Los Cabos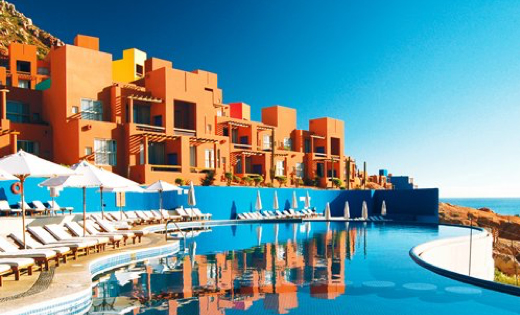 Club Regina Los Cabos rises above the shoreline where the Sea of Cortez meets the Pacific Ocean. Every unit faces the ocean and the stunning views from Club Regina Los Cabos are something to behold. From November through March, it is unusual not to see whales playing in front of the resort. The resort is a mecca for those seeking the best under the Baja sun – from championship golf courses to some of the best sports fishing in the world. Featured amenities include four swimming pools, recreational activities, on-site dining and intra-resort shuttles. Cabo San Lucas offers a wide variety of international and local culinary experiences as well as an incredible nightlife. This is where great memories begin!
This Villa sleeps four people as there is a king size bedroom and a double pull out bed. There are two bathrooms and a kitchenette. This prime property is being offered for four days and is available Thursday – Monday with stay dates to be mutually agreed upon with the donors.
Big Apple Getaway!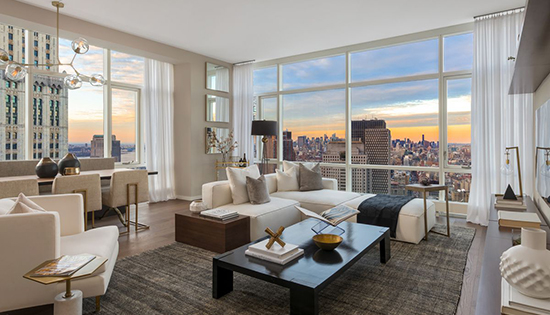 Take a bite out of the big apple with this fabulous New York City getaway for two! It's all included… a four-night  stay in a trendy NYC apartment at the incomparable Beekman Residences located in one of New York's most exciting neighborhoods near Tribeca. The two-bedroom apartment has been decorated by Duncan Hughes Interiors and has phenomenal city views. Drinks for two at the legendary Beekman Hotel, dinner for two at Michelin starred top Indian restaurant Junoon, and two tickets to the Broadway show of your choice round out this generous and sensational package!  The apartment is available Thursday – Monday on dates that are mutually agreed upon with the donors. All reservations are subject to availability and advance notice is required. Airfare is not included.
Your chance to own art from a rising star
on the Chicago Arts Scene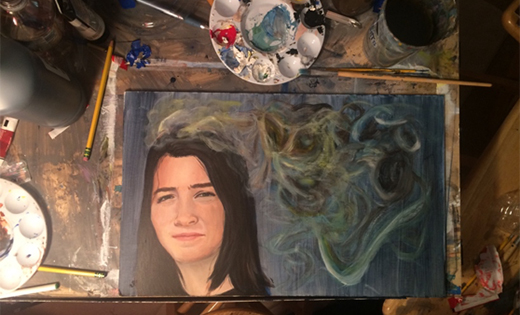 Get your own commissioned piece of art from an up-and-coming Chicago artist! Sarah Livingston is a rising star in the art world. She studied at the Art Institute of Chicago and was accepted into the art program at Columbia College. Her work is already being sold nationally and will be sure to be a hit in years to come.
Sarah is from Ohio, growing up in a large family of six, which sparked her interest in exploring the human mind through painting. Her work is described as youthful and impulsive. Most of her inspiration comes from people and energies she sees and feels in the world. She works in different styles to challenge her limits.
Your Bid, Your Impact
In general, it takes about $.50 to help us reach one person with our programs. A pretty cost-effective solution! And a very supportive donor has agreed to match all of the paddle raises for our gala auction.
$2,500 will reach 5,000 people with text and voice messages, available in 12 languages, with our mDiabetes program. With the match, that means your gift will be doubled – reaching 10,000 people!

$1,500 will help Arogya World promote MyThali. MyThali is targeting and empowering women to make healthy meals for themselves and their families. With the match, your $1,500 gift will reach about 6,000 women in urban India.

Behavior change—getting people to increase physical activity and improve dietary intake is the prime challenge in diabetes prevention. To be effective, we must reach young children before their lifestyle habits are fully established. Healthy Schools reaches children ages 11-14 with school-based activities. We are working with partners in rural India. $1,000 will provide materials for 4,000 children next year.

$500 will help us reach 2,000 people with any of our programs.

With $250, we can reach 1,000 with mDiabetes, MyThali or Healthy Schools. Even $250 can make a big difference in improving health behaviors and preventing NCDs.
100% of contributions go directly to support Arogya World, a 501(c)3 organization, EIN 27-2091051.