Arogya World's Annual Gala
Friday, May 10, 2019
6:30 – 9:30 pm
The Mid-America Club
200 East Randolph Drive, 80th Floor
Chicago, IL 60601
COLORFUL INDIAN ATTIRE OR COCKTAIL DRESS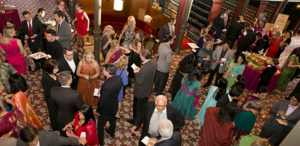 We'll bid on great prizes in the live auction,
sample a range of delectable cuisines, and sip outstanding wines and signature cocktails!
More info coming soon!
All proceeds from the gala go toward supporting critical health education programs
where people live, work, and learn in India and beyond.
Tickets are $125 each. If you plan to attend the Gala or wish to donate, click here.
We are grateful to our corporate sponsors: Cigna, Quinnox, Aon, and Novartis.
We are very appreciative of our returning wine sponsors, Anil and Minnie Kumar.
Many thanks to our gala committee: Cybil Rose, Carrie Hutchison, Linda Barr,
Seema Bhatia, Heather Nornes, Neeru Arora, Renu Advani, Namrata Patel and Nalini Saligram